What to Do This Winter Solstice
Posted on: December 7, 2020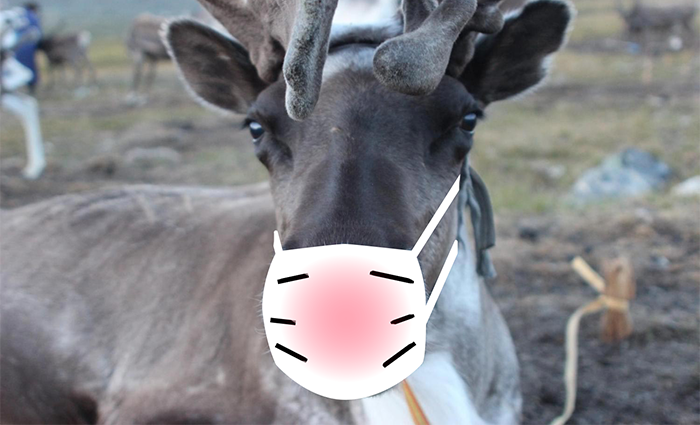 While we Iowans are pretty good at Netflix-and-chili hibernation, other options will be more limited and stay-at-home offerings remain an important mitigation tool until vaccines have been widely deployed.
In the coming months, with the COVID-19 pandemic nipping at our mask-covered noses, we'll offering some safe, fun things to do between now and warmer weather, and we'll highlight offerings at the start of each month because staying safe means limiting interactions to your household.
Remember that warm clothes and layers go a long way to making outdoor spaces comfortable and fun places in any weather, and simple-to-do-at-home crafts help keep kids engaged (and offer an alternative to screen time).
Trails-to-Tables Challenge
Our metro area has more than 100 miles of trails — with North Liberty home to more than 25  miles maintained year-round — and public area public servants invite the public to join them in the Trails-to-Table Challenge to help food pantries, highlighting our amazing trail network and promoting safe outdoor activity that aids physical and emotional health amid the pandemic.
Let Your Light Shine
Share some light and help us create a community showcase. Create and share a simple clip of the lighting of your Christmas tree until Dec. 18 with Jason Egly at [email protected]. We've got family-friendly board games to give out to entrants.
Ugly Sweater Contest
Our Recreation Department would love to see your ugliest sweaters for an Ugly Sweater Contest, with the ugliest crowed the winner. Submit a photo of you or your household in your absolute worst ugly Christmas sweaters to Ashley Bjork at [email protected]  before Dec. 23, and our judges will be the best one.
Best-Dressed Cookie Contest
The rules are simple: bake and decorate cookies as a family and email pictures of the cookies to Zach Pilcher at [email protected] before Dec. 28. There are, of course, prizes.
Make It Mondays
Each week the Recreation Department will offer a new to-go pack with a hands-on activity, coloring pages and other fun in its weekly themed kits.  The program is scheduled to last until Spring Break. To participate in the program, simply stop by the North Liberty Community Center, 520 W. Cherry Street, and pick up an activity kit while supplies last. Kits are free. Additionally, materials will be available online.
ONE Packs
We've updated our online Outdoor Nature Education Packs — activity kits to help you explore our parks — to include some winter activities and games. Go bald eagle watching, hand feed chickadees, ID evergreens and more.
Recreation Trails
Even in winter, our parks team clears our trail system — all 25 miles of it. And with recent years' emphasis on expanding and connecting, it's even easier to find a route that suits you and your family. Our trail system offers safe places for beginning bicyclists riding with their families, connects to the larger trail system throughout the county, and provides an alternative to the treadmill. You can get a map of the North Liberty Trail Corridor Network or the larger regional trail system online.
Hiking
Get off the beaten path at nearby hiking trails. Squire Point and Woodpecker trails, just east of town, are a popular destination, but there are other trails nearby maintained by the Bur Oak Land Trust, the US Army Corps of Engineers, Johnson County Conservation, and the University of Iowa.
Recreation Facilities
Members can use the Recreation Department's facilities at 520 W. Cherry St. by appointment, and memberships for North Liberty residents start at free for an indoor-track pass. Other memberships, sold by the month or by the year, include options for, cardio and weight equipment and individual activities in gyms. Masks are required when in the facility. Current hours are weekdays from 6:15 a.m. to 9 p.m.