Make It Mondays: Paper Plate Wreath
Posted on: December 10, 2020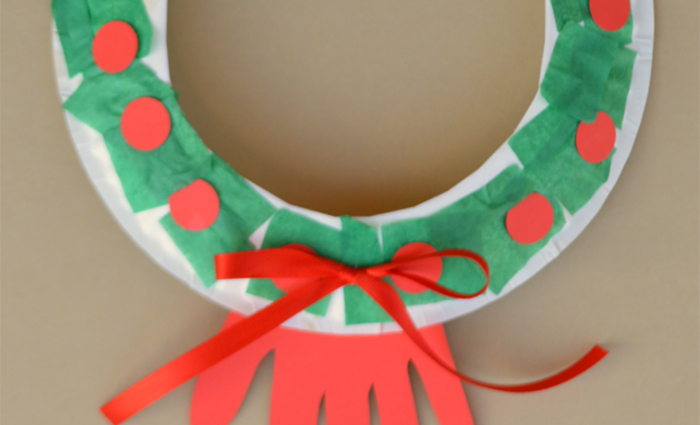 The North Liberty Recreation Department's Make It Monday craft for Dec. 14 is a paper plate wreath. Included in this week's kit are all the materials you need to make the craft (you should provide glue and scissors), coloring sheets, movie trivia and activity ideas.
Each week, Make It Monday offers a free to-go activity for kids. To participate in the program, simply stop by the North Liberty Community Center, 520 W. Cherry Street, and pick up an activity kit while supplies last. Kits are free.
How to Make It
Materials
Paper plates
Green tissue paper
Red construction paper or cards stock
Red ribbon
Large circle paper punch
Scissors
Glue
Steps
Cut the inside rim off the paper plate while keeping it intact. The outside rim will be your Christmas wreath.
Cut or tear the green tissue paper into pieces and glue onto the paper plate.
Cut small circles from red paper for the berries using your paper punch
Glue around the paper plate on the on top of the green tissue paper in various spots.
Trace your child's hand onto red paper and cut out. Glue or tape their hand to the back of the wreath so that the hand is pointing downwards from the bottom of the wreath.
Using red ribbon make a bow and glue to the front of the wreath on the opposite side as the handprint (front of the wreath).
Display!