North Liberty Recreation Offers a Virtual Recreation Center
Posted on: January 13, 2021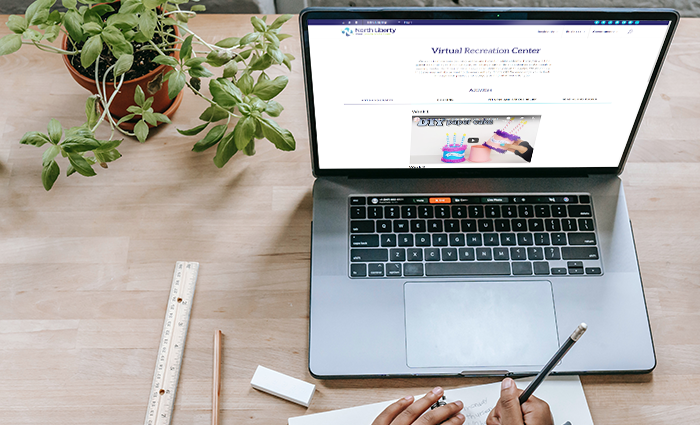 Our North Liberty Recreation Department wants to make sure you stay active and have fun while you're at home. At the Virtual Recreation Center,  you will find activities for all ages in categories including arts and crafts, cooking, read-alongs and, of course, fitness.
The first four weeks' worth of activities include:
Crafts: paper cake, shaving cream marbling, paper butterflies, and homemade play dough
Cooking: fish recipes, vegetarian dinner recipes, easy meal prep and grilled lemonade
Fitness and stress relief: 15-minute workout for beginners, 5-minute mediation, mindfulness and 10-minute meditation
Read-along Books: I Promise by LeBron James, Pirate Stew by Neil Gaiman and Chris Riddell, Kamala and Maya's Big Idea by Meena Harris and Just So Thankful by Mercer Mayer.
More activities, crafts and books will be added in the coming weeks.