Make It Mondays: Beat the Bitter Craft Kits
Posted on: January 22, 2021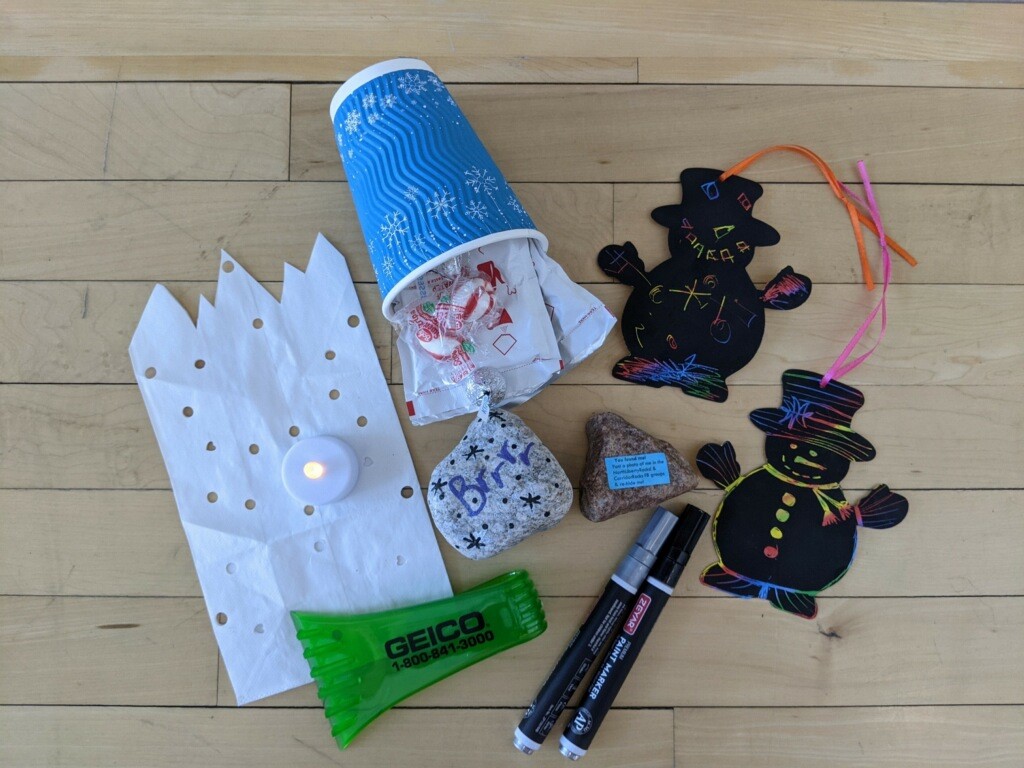 For the Jan. 25 Make it Monday, the North Liberty Recreation Department has partnered with Beat the Bitter.  Free activity kits will be available on a first come first serve basis right inside the recreation center front entrance for contactless pickup beginning at 9 a.m. on Jan. 25, as supplies last.
WINTERY LUMINARIES
Decorate paper bags with crayons/markers/paint or carefully cut snowflakes or shapes into the bag. Help us light up North Liberty by placing your luminaries along the sidewalk outside your house the evening of Beat the Bitter's fireworks, Jan. 31.
SCRATCH ART
2 Scratch snowmen
1 Scratch stick
2 Ribbons
Scratch a magical winter scene to reveal a rainbow of color.
NORTH LIBERTY ROCKS
Turn your rock into a snowman, snow globe, polar bear, or write a wintery message using the provided paint. Once your rock is complete venture outside to enjoy the crisp winter air and find the perfect place to leave your stone. Give the NorthLibertyRocks Facebook group a follow to track your rock. If you find another rock in the community be sure to share a photo in the group and move the rock to a new location.
Please be careful not to place rocks where someone might get injured, and always get permission before hiding on private property.
HOT COCOA
2 packets hot cocoa
2 peppermints & 2 kisses
Cup with lid
A wintery adventure isn't complete without a warm cup of hot cocoa. Make your cocoa, hop in the car and head over to Penn Meadows Park on Jan. 31 for fireworks.
Share photos of your completed projects by tagging Beat the Bitter on Facebook, Instagram, or emailing [email protected]
Each week, Make It Monday offers a free to-go activity for kids. To participate in the program, simply stop by the North Liberty Community Center, 520 W. Cherry Street, and pick up an activity kit while supplies last. Kits are free.