Dog Park Memberships Coming in Spring, but First a Short Closure
Posted on: February 25, 2021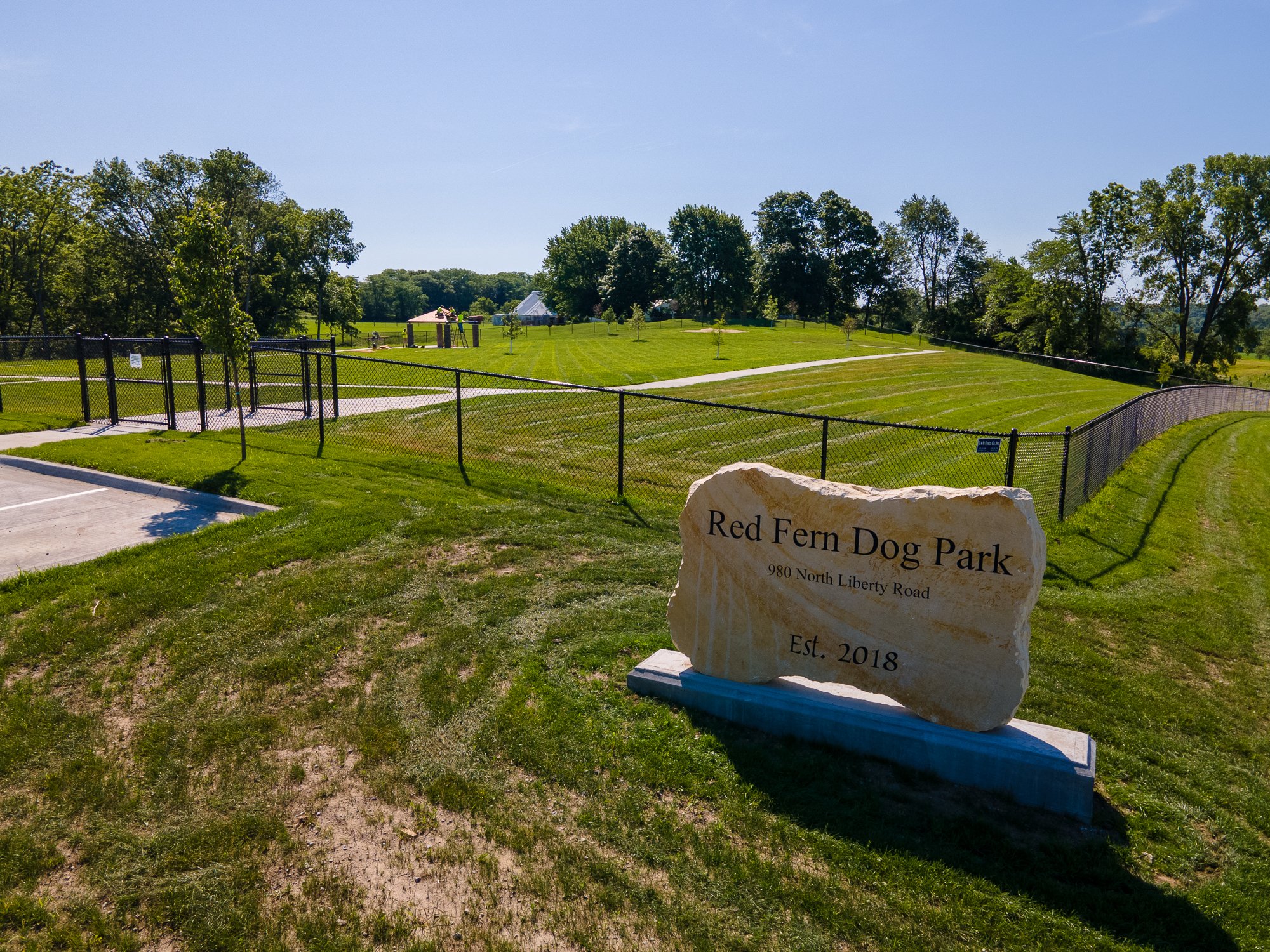 North Liberty's Red Fern Dog Park will close — temporarily — as soon as March 1, 2021, so our parks team can repair and reseed the already well-loved grass. The reseeding will prevent erosion and keep future playing pups allowing for less-muddy pups in the future. The park is expected to re-open on June 1.
Memberships will be required to use the park once it reopens. The prorated membership fees, a required pet license, are below. Owners can license their dogs (and cats) online, and details about memberships will be available in the spring.
Red Fern Dog Park is a partnership between the City of North Liberty and the Johnson County Dog Park Action Committee. You can support the work with a donation or participating in one of the JCDogPAC's fundraisers.
Residency
Spayed or Neutered
Cost of Annual Dog Park Membership
Cost of Annual Pet Licensing
Total Cost
North Liberty Resident
Yes
$30 (prorated)
$2
Required to possess pet license in North Liberty.
$32 (prorated)
North Liberty Resident
No
$30 (prorated)
$25
Required to possess pet license in North Liberty.
$55 (prorated)
Not a North Liberty Resident
NA
$34 (prorated)

Contact your municipality for more information
$34 (prorated)