Spring Cleanup Day Returns in 2021 and Other Cleanup Options
Posted on: March 11, 2021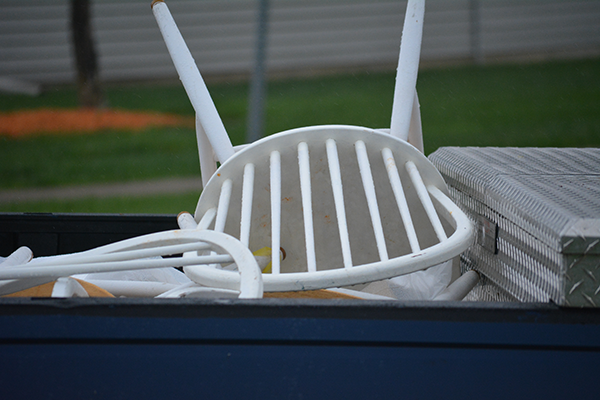 After skipping the event in 2020 due to the pandemic, Spring Cleanup Day will return on April 24, 2021, from 7 to 11 a.m., largely in its previous form. Participating residents are required to wear a mask and remain in their vehicles during the collection to protect patrons and staff.
Spring Cleanup Day
Spring Cleanup Day is held annually on the last Saturday in April and is for residents of North Liberty only. Please be prepared to verify that you are a North Liberty resident with a water bill stub or driver's license.
Miscellaneous large items are to be brought to the Public Works Facility, 620 Calvin Street. Go south on Front Street and turn right onto Golf View Drive. Turn right and go to Calvin Street.  Turn right to Public Works facility. Patrons should remain in their cars during collection.
The following items will be accepted:
Furniture and other bulky items
White goods (appliances)
Brush and tree limbs
Tires (limit of 8)
Metal and car parts
Electronics
Batteries
During the event, staff will collect and discard items, and patrons should remain masked in their vehicles.
Regular household trash, paint and toxic materials will not be accepted. A permanent drop-off site for paint and other hazardous materials has been created at the Iowa City landfill. Items may be dropped off by appointment each day.
Donate
Non-profits will accept donations, some including larger items, and some will arrange no-contact pick ups.
Citywide Garage Sales
If you're not in a hurry, you can also hang on to what you're looking to get rid of until Citywide Garage Sales on June 10, 11 and 12.