Severe Weather Awareness Week 2021 Scheduled for March 22 to 26
Posted on: March 19, 2021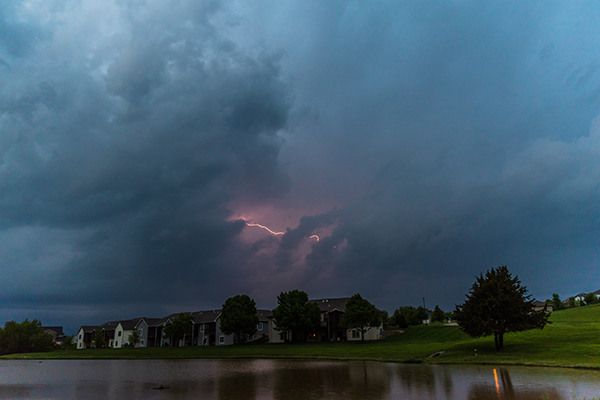 Update: Due to the chance for severe weather on March 24, 2021, the scheduled test has been canceled.
---
Severe Weather Awareness Week, scheduled for March 22 through March 26, 2021, is a good time to review your family's emergency plan and check the contents of your emergency kit. Be sure to include in your emergency kit items you may need if you must shelter outside of your home during a pandemic, including masks, hand sanitizer and disinfectant wipes.
Learn more on sheltering safely and protecting yourself and others from COVID-19 from the CDC
The annual statewide tornado drill will take place at 11 a.m. on Wednesday, March 24, during the weekly NOAA Weather Radio test. Please note the time change from past years. Schools, businesses, individuals and state and local governments are encouraged to participate, keeping in mind COVID-19 safety guidelines including:
Staying at least 6 feet from other people outside of your household in your shelter location if possible
Wearing a mask
Washing your hands often, and covering coughs and sneezes
Avoiding touching high-touch surfaces, such as handrails, as much as possible
These guidelines also apply if you need to go to a public shelter or stay with family or friends during, or following, severe weather or other emergencies.
The purpose of the drill is to ensure that Iowans can adequately receive a tornado warning and can practice any actions that would be taken in the event of a real tornado. The test will be sent through all communication channels normally used for severe weather dissemination.
Please note that third-party mobile applications will vary in behavior and performance based upon the app's coding.
The statewide test will happen in lieu of Johnson County's normal test for April. The monthly tests, usually held 10 a.m. the first Wednesday of each month, will resume at 10 a.m. on Wednesday, May 5.
Additional information about the tornado drill can be found on local National Weather Service websites. For more information on severe weather preparedness visit beready.iowa.gov.