North Liberty Lions to Offer Free Trees
Posted on: March 26, 2021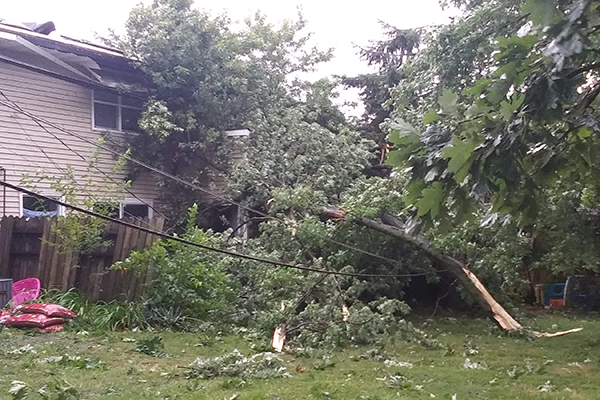 The North Liberty Lions Club has received 200 seedlings from the State Forest Nursery through a grant from Iowa DNR. Seedlings are now available for pre-reservation via Eventbrite and will be available for pick-up 5 p.m. to 8 p.m. on Friday, April 9, 2021, at The First United Methodist Church, 85 N Jones Blvd. Any trees not claimed by 7 p.m. that day will become available to the public on a first come first serve basis until 8 p.m. or while supplies last.
"There is a popular proverb that says 'The best time to plant a tree was 20 years ago. The second best time is now,'" said Jeni Van Buer, member of the North Liberty Lions Club. "North Liberty Lions are thrilled to have the opportunity to provide trees free to local families especially after the derecho last August devastated the area taking down so many precious trees. So, let's do this; let's plant some trees!"
The Iowa native seedlings will be about 25 inches tall and come in a variety of white oak, red oak and sugar maple. Select your tree variety upon pick-up at the event on April 9. Each tree will come with basic planting and care instructions from State Forest Nursery. Community members do not have to have lost trees during the derecho to receive a tree from this event.
This project following a prior effort the fall of 2020 where the North Liberty Lions received a LCIF Disaster Grant which allowed the club to provide area families with funds to replace perishable food items lost during the power outages due to the Derecho. Questions about the tree project can be directed to Jeni Van Buer at [email protected].