Community Cares Resource Fairs Connect Local Families with Local Help
Posted on: March 30, 2021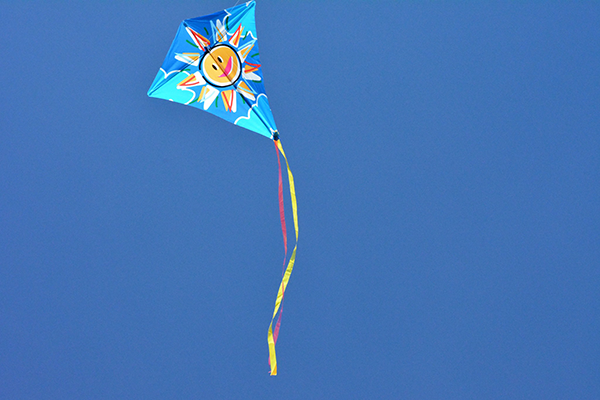 Update: the resource fair scheduled for April 10 has been canceled due to weather. Other dates are below.
April is Child Abuse Prevention Month, and Johnson County is coming up with new ways to reach the surrounding community even in the midst of the COVID-19 pandemic.
Usually the Community Partnerships for Protecting Children and Prevent Child Abuse – Johnson County bring the annual Kites for Kids Festivals to Johnson County in April.
"Of course, that is just not possible this year," said Angela McConville, CPPC/PCA-JC chairperson and City of North Liberty special projects coordinator. "But to avoid cancelling another year of events and to satisfy the identified need to get critical information about pandemic resources to our residents, the arrival of spring weather and open-air gatherings allowed us to cultivate a safe, in-person mechanism, with the assistance of Johnson County Public Health."
In April 2021, Johnson County Social Services, CPPC and PCA-JC are hosting four outdoor Community Cares Resource Fairs throughout Johnson County to help families access the resources and information they need during both Child Abuse Prevention Month and the pandemic.
All four resource fairs will be held outdoors to allow for social distancing and proper safety measures. Johnson County Public Health is assisting in ensuring that the events stay safe and follow all precautions necessary to allow families and children to have a good time while also staying healthy and safe.
Each of the four events will hold a variety of outreach stations with resources and information for parents and individuals as well as activities for kids. Each fair is hosted by a local organization and will be held from 12 to 2 p.m.
Saturday, April 10 at the North Liberty Community Center, 520 W. Cherry St., North Liberty (City of North Liberty)
Sunday, April 11 at Horn Elementary, 600 Koser Ave., Iowa City (City of Iowa City)
Saturday, April 17, at Family Wellbeing Associates, 1140 Tall Grass Ave., Tiffin (Family Wellbeing Associates)
Sunday, April 18, at Mercer Park, 1317 Dover St., Iowa City (City of Iowa City)
In order to keep these events safe, attendance will be limited. Participants will have temperatures taken, social distancing measures in place, hand sanitizer available and face mask requirements for all attendees two-years-old and up. People who are unable to wear a face mask due to medical reasons or who are sick should remain at home. Participants will progress through the activity and resource stations in "Pandemic Pods" of up to eight people who have been in regular contact with each other throughout the pandemic, such as immediate family or select neighbors and friends. Each Pandemic Pod must include at least one member who is over the age of 16. Children cannot be unaccompanied or dropped off without an adult. Only one Pandemic Pod will be allowed at a time at each station.
The resource fairs are a great way to get critical information out to parents, individuals and families while also allowing for some safe, COVID-conscious fun and entertainment for the kids.
In the event of inclement weather, events will be cancelled. Additional information about fair dates and cancellations can be found on Facebook.