All Iowans over 16 are Eligible for COVID-19 Vaccination Starting April 5
Posted on: April 2, 2021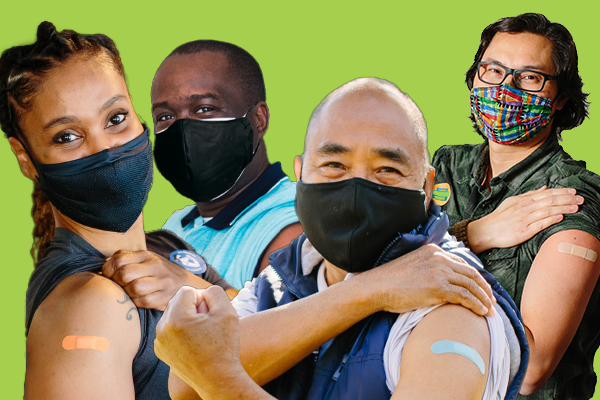 Starting Monday, April 5, 2021, all Iowans over the age of 16 are eligible to receive a COVID-19 vaccination, per a memo issued by Iowa Department of Public Health Interim Director Kelly Garcia. While eligibility has been expanded as vaccine supply has increased, it will take time to fully meet the demand for vaccinations.
Continuing the basic mitigation efforts, such as staying home if you can, wearing a mask, staying 6 feet apart, avoiding crowds and poorly ventilated spaces and washing your hands, are important to protecting the unvaccinated population.
Finding a vaccination appointment can be frustrating. Johnson County Public Health offers a list of local vaccine providers, including local waitlists. The State of Iowa offers vaccinate.iowa.gov to direct Iowans to vaccine providers. For those without internet access, 211 can help Iowans book appointments. North Liberty will continue to maintain its COVID-19 vaccine interest list should it host a future clinic. Community members are also encouraged to check with their neighbors and to help others navigate the process of booking an appointment.
COVID-19 vaccines are free. You may be asked for an ID and proof of insurance so the vaccine provider can be reimbursed for some of its costs, but failure to provide these should not prevent members of the public from being vaccinated.
Current vaccines approved for emergency use by the FDA are produced by Moderna (a 2-dose series separated by 28 days available to those 18 and older), Pfizer-BioNTech (a 2-dose series separated by 21 days available to those 16 and older) and Johnson & Johnson (a single does available to those 18 and older). Public health experts note all three provide strong protection and suggest taking whichever vaccine is first available to you.