FEMA Proposes Update to Flood Maps Including Muddy Creek
Posted on: April 5, 2021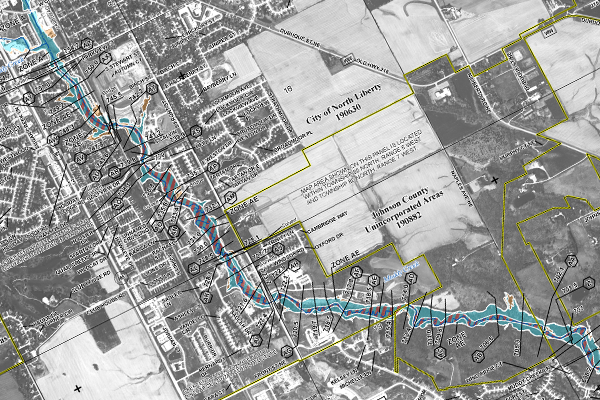 The Department of Homeland Security's Federal Emergency Management Agency has published notice of proposed changes to its flood map for Johnson County, which includes Muddy Creek in North Liberty, in the North Liberty Leader, and sent notice to the city. The proposed changes only impact properties abutting Muddy Creek.
These proposed flood hazard determinations, if finalized, will become the basis for the floodplain management measures that communities must adopt or show evidence of having in effect to qualify for participation in the National Flood Insurance Program (NFIP).
Following the second publication of the notice, there is, by statute, a 90-day appeal period during which appeals, limited to scientific and technical grounds, can be submitted to FEMA; appeals of the proposed flood hazard determinations supported by scientific or technical data can be considered before FEMA makes its final flood hazard determination at the end of the 90-day appeal period.
For further information about this process, contact Rick Sacbibit, chief of the Engineering Services Branch, Federal Insurance and Mitigation Administration, FEMA, at (202)646-7659 or [email protected].
More information, including maps, can be found through FEMA. A copy of the draft map impacting North Liberty is here.