North Liberty Police Department 2020 End of Year Report
Posted on: April 10, 2021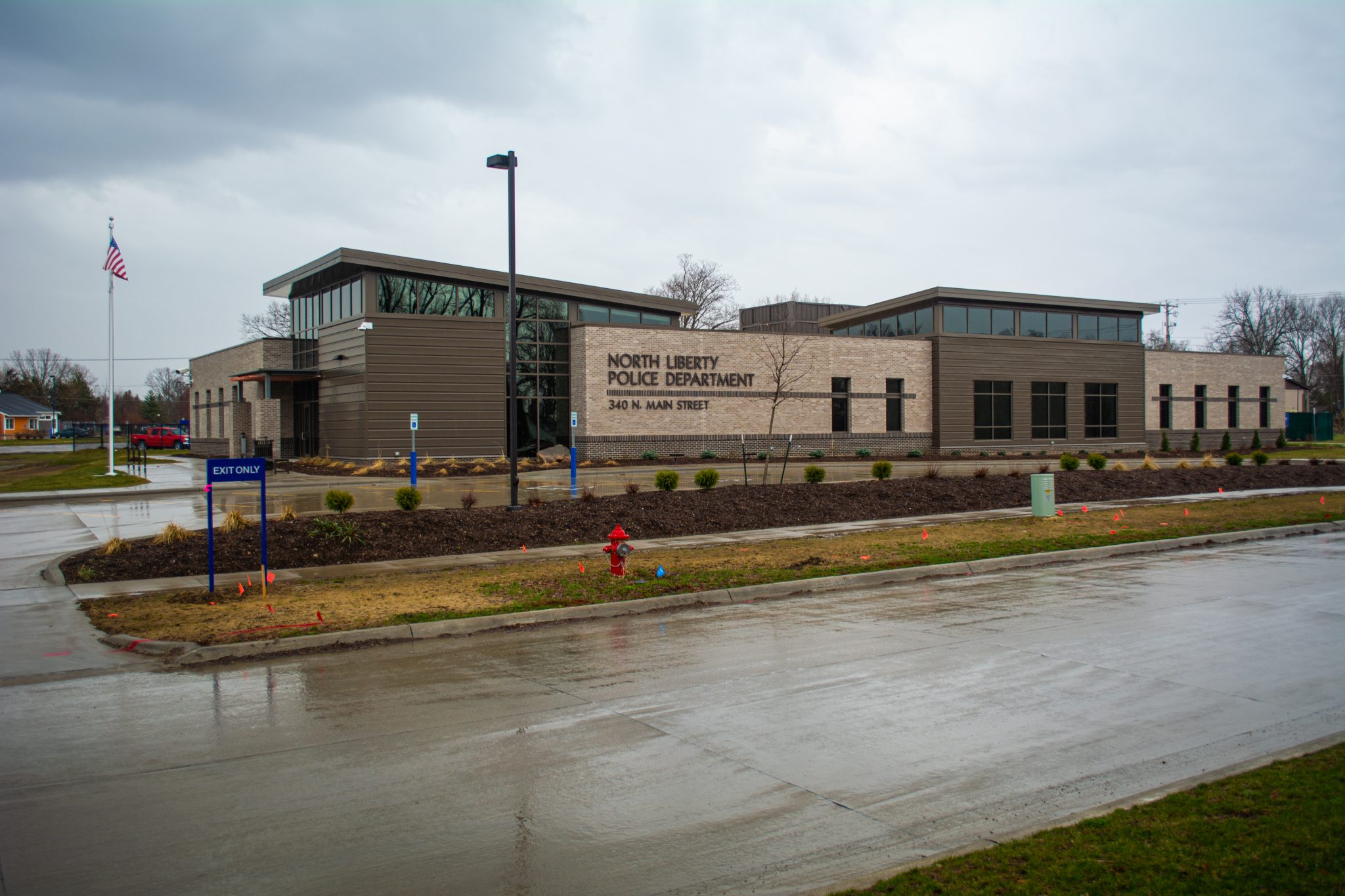 Chief's Message
Last year was a difficult one for our nation, community and the policing profession. The tragic death of George Floyd, mass demonstrations, and a pandemic has led to a change in how business is being conducted. Meaningful conversations have been and continue to be held and strong commitments to change are in motion.  Our department has been involved in several discussions recommending reform, tracking and reporting contact information, the definition of law enforcement, and training needs.  We have also developed a partnership with the local chapter NAACP for reviewing racial profiling complaints.
Our department processed 11 verbal and written complaints in 2020, involving racial profiling, officer conduct, and search and seizure concerns.  All of the alleged racial profiling (8) and unlawful search and seizure (2) complaints were investigated, reviewed, and closed with the officer(s) exonerated or the allegations unfounded.  Exonerated means the officers were conducting themselves within the law and department policy. Unfounded means the allegations were not factual.  One complaint was determined to be founded for a policy violation this year.  As a point of reference, in 2019, four total complaints were submitted and none were described as race related.
Due to the pandemic, several proactive law enforcement activities were slowed to avoid contact. While these activities decreased, other calls like domestic disturbances and mask or COVID protocol violations increased.  Overall, calls for services decreased by 29% in North Liberty. Only two categories saw an uptick from 2019; crimes against persons and assisting other local, state and federal agencies.  The COVID pandemic required that we participate in more online meetings and trainings. In addition, we handled as many reports as feasible over the phone. The COVID pandemic forced the department to adjust and be creative on many levels, including working with and around individuals who were COVID positive.
The department hired three officers in 2020.  Two were replacement hires, but due to the pandemic their academy training was delayed. The third hire was immediately deployed in the National Guard for a year and will return in 2021.  A record number of life saving awards, six, were presented this year. Five of the awards were for successful CPR/AED use, where the patient was brought back from unconsciousness and eventually released from the hospital after recovery. The other award was presented to an officer who successfully saved a 10-year boy trapped in floodwaters during a quick and strong storm.
While 2020 presented many challenges, it was also very exciting because we moved into our new police station at 340 N. Main Street. The move was essential in how we handled working during the pandemic. The larger office and workspaces, laundry and shower facilities, and better ventilation allowed us to social distance and control virus mitigation. We hope to host an open house at our new police station sometime in 2021. We have missed the public's request to have our members attend community events and the simple engagement with residents and visitors of North Liberty.   We are eager to get back to normal operations and appreciate our city leaders and community members' continued support.  We have a great staff and the members are dedicated to serving this community.
Full Report
For the rest of the annual report, see the attached file: