Why Should I Get a COVID Vaccine?
Posted on: April 13, 2021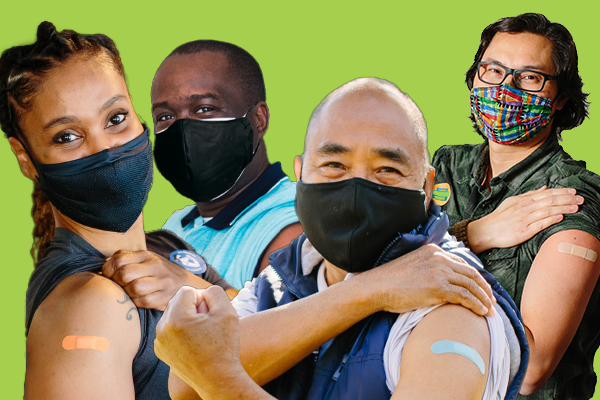 United Way of Johnson & Washington Counties is making an effort to provide clear information to our community on COVID-19 vaccines, knowing that individuals who are not vaccinated face increased health risks, and that they impact the wider goal of reaching herd immunity. UWJWC will host a panel discussion on Thursday, April 22, 2021, form 11 a.m. to noon on the facts — and myths — surrounding the vaccines.
In partnership with Mercy Iowa City and Towncrest Pharmacy, United Way will be conducting a virtual panel discussion to answer submitted questions as well as present the facts and dispel some of the fiction centering around the COVID vaccine.
UWJWC will stream the panel discussion hosted by Rebecca Neades, Vice President Community Development and Governmental Affairs, GreenState Credit Union. Panelists joining the discussion will include Dr. Stephen Scheckel of Mercy Iowa City and Randy McDonough, of Towncrest Pharmacies.
The event is free to attend, however, registration is required to receive the meeting link. To register for the live-streamed panel discussion, visit the United Way of Johnson & Washington Counties' website. Guests can post questions for the panel in advance, and questions will be addressed pending time restraints and no questions will be taken during the call.