GranGable Cyclists Travel Through North Liberty on Saturday
Posted on: April 27, 2021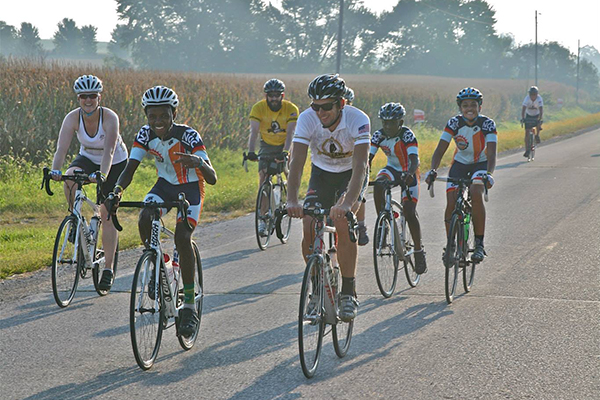 The GranGable, a mass-participation cycling event that combines all that is Hawkeye with good health, exercise and a commitment to excellence, will pass through North Liberty on Saturday, May 1, 2021. Riders on the event's 100- and 60-mile bike rides will mostly be riding on trails through town, but will cross intersections.
The event, organized by Think Iowa City, our convention and visitors' bureau partner, offers three routes, including a gravel road ride that will not pass through North Liberty. The 2021 ride expects about 600 total riders and begins at 6:30 a.m. at Terry Trueblood Lodge in Iowa City.
Drivers are urged to be aware, drive and pass cautiously and give cyclists space. Cyclists have the right to a full traffic lane.
Cyclists are reminded to "ride right," including by obeying all traffic control devices, ride single-file when practicable, not impeding the normal flow of traffic and riding along the right side of the road.