Penny Peach and Hex Girls Kickoff Concert in the Park Series
Posted on: June 1, 2021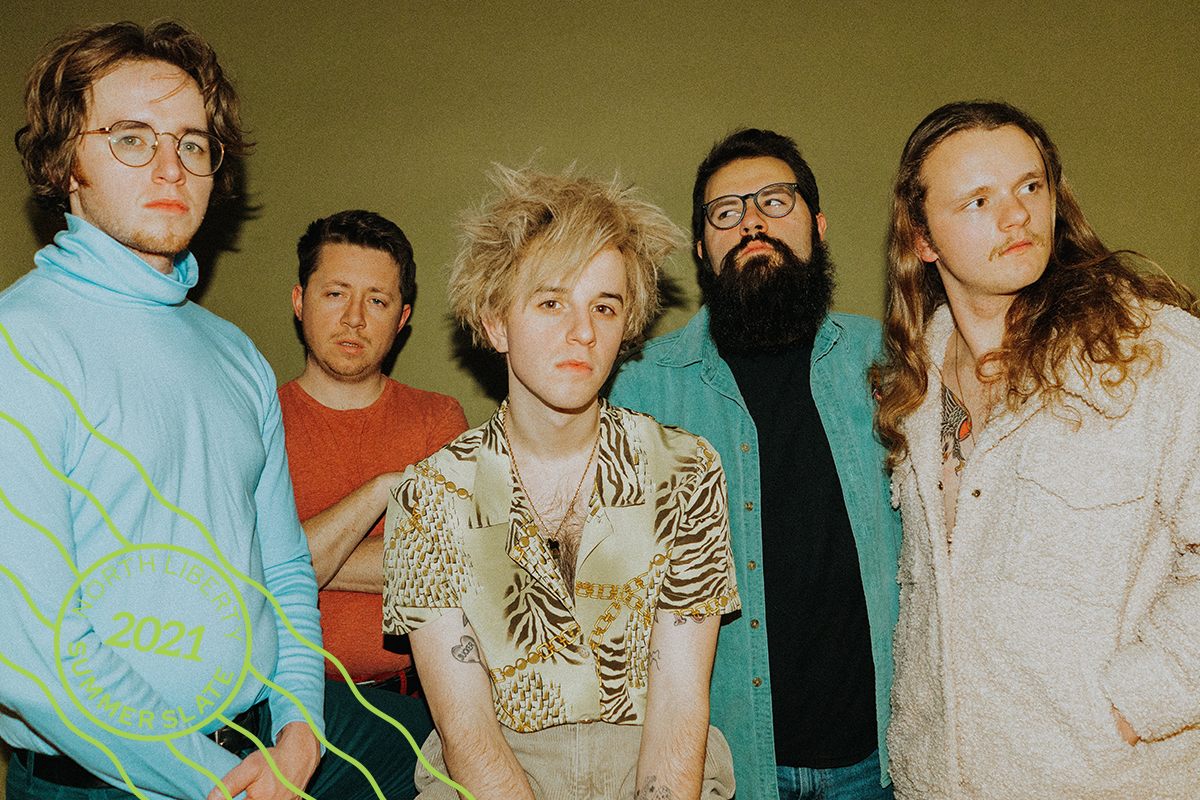 Saturday, June 12 is the first of three Concert in the Park events planned for the summer. Here's all you need to know:
The five Ws
Who: You! Free and no reservation needed.
What: A free evening of good company with performances by Penny Peach and Hex Girls
Where: Centennial Park, 1565 St Andrews Dr., North Liberty
When: Saturday, June 12, from 5 p.m. to 9 p.m.
Why: To safely reconnect as a community at a free, outdoor event.
Schedule
5:00 p.m. – Concert grounds open
6:00 to 7 p.m.  – Penny Peach
7:30 to 8:30 p.m. – Hex Girls
9:00 p.m. – Event concludes
More on the bands
Penny Peach is a pipes-wieldin', guitar-squealin', soul-stealin', mistress of the indie/garage rock genre. PP combines her love of vocal jazz with a fever for psychedelia to bring a sound that's soulful, stanky, and slightly sinister.
Hex Girls are a 5-piece rough and tumble rock band from Cedar Falls, Iowa. The band was conceived by brothers John and Nick Fisher along with Charlie "Chuck" Patterson, as a rock-roll antidote to the monotonous hum of their humble hometown, Mechanicsville (population 900). After moving to Cedar Falls, they met producer and keyboardist Ross Klemz, who joined Hex Girls in 2017. Christian Ebetino joined the lineup on drums in 2020.
Their debut album, More of That, was released in 2018. Critics have said the album is a "rock menu pulling from influences as far-flung as protopunk, psychobilly and glam, to no-wave and Motown." A follow-up EP, Pop Fluff, was released in 2021. It's been described as "all of the nervous paranoia of Fear of Music bolted to Iggy/Lou/Bowie. Menace with melodies, big guitars and driving backbeat."
Hex Girls have built a reputation as one of Iowa's best live bands after playing some of the Midwest's most notable music festivals, including 80/35 Music Festival in 2018 and 2019 Maximum Ames Music Festival in 2020. The band will appear live in 2021 at Hinterland Music Festival.
What to bring
Lawn chairs and blankets to relax on while enjoying the performances. To allow everyone to have a view of the stage, we ask attendees to not bring pop-up tents or large sun shades.
A picnic to enjoy with family and friends. Food and drink will not be available for purchase.
BYOB. While alcohol is usually prohibited in public parks, this event has been approved for BYOB of cans only. No glass. Alcohol must only be consumed within designated area of the park. Alcohol will not be for sale.
Your dog, if you'd like. They are welcome as long as they are on a leash and you clean up after them.
How to get there and where to park
Centennial Park is located between Kansas Avenue and Jones Boulevard at 1565 St Andrews Dr.
Please park on the park's paved lots or along nearby residential streets.
Skip the car and walk, bike or roller blade to the park!
Stay in the loop
This event is weather dependent. Any cancellations or delays will be posted in the Facebook event.
Share your photos with us by tagging the City of North Liberty on Facebook or Instagram.
Stay connected with the City by subscribing to the North Liberty Bulletin or signing up for news alerts.
COVID event mitigations
While we are looking forward to a fun summer, everyone is easing out of the pandemic at their own pace. Events on the Summer Slate have adopted the City of North Liberty's "masked until you're vaxxed" policy for staff and attendees.
In line with public health guidance, those fully vaccinated against COVID-19, meaning two weeks have passed since they have received the second of two doses of Pfizer or Moderna vaccine or one dose of the Johnson & Johnson vaccine, are no longer expected to wear a mask when attending Summer Slate events. Organizers ask those who have yet to be fully vaccinated to still wear a mask. COVID-19 vaccines are free and currently available to anyone 12 years or older at local pharmacies and hospitals.
As always, attendees should stay home if anyone in the household is experiencing symptoms of COVID-19.
To help all attendees feel comfortable, Summer Slate events are scheduled to take place outdoors. In the event of bad weather, events may be canceled, rescheduled or moved inside with limited capacity. Hand washing and hand sanitizer stations will also be present. Protocols will continue to be revisited throughout the summer under the advisement of local public health officials.
Accessibility
We're committed to providing access, equal opportunity and reasonable accommodation for this event for individuals with disabilities. If you need an accommodation to participate, please contact [email protected] or call (319) 626-5726 at least two days prior to the event.
Who to thank
This free event is made possible by Veridian Credit Union, South Slope, Shive-Hattery, Hills Bank, GreenState Credit Union, Eastern Iowa Airport – CID and the City of North Liberty. Special thanks also goes to The Englert Theatre for curating the musical lineup.
More Fun
Additional Concert in the Park events are planned for July 17 and Aug. 21. Event details such as location, musical guests and more will be released on July 1 and August 1, respectively. These concerts join over 35 events and programs on North Liberty's Summer Slate. A partnership between city departments and supported by Veridian Credit Union, South Slope, Shive-Hattery, Hills Bank, GreenState Credit Union, and Eastern Iowa Airport – CID, the Summer Slate is designed to provide free events that can easily adjust to the changing public health landscape for our community. Explore the schedule at northlibertyiowa.org/SummerSlate.
Still have questions?
Contact [email protected] or call (319) 626-5726.