Local Solar Purchase Program Meets a Savings Milestone
Posted on: June 21, 2021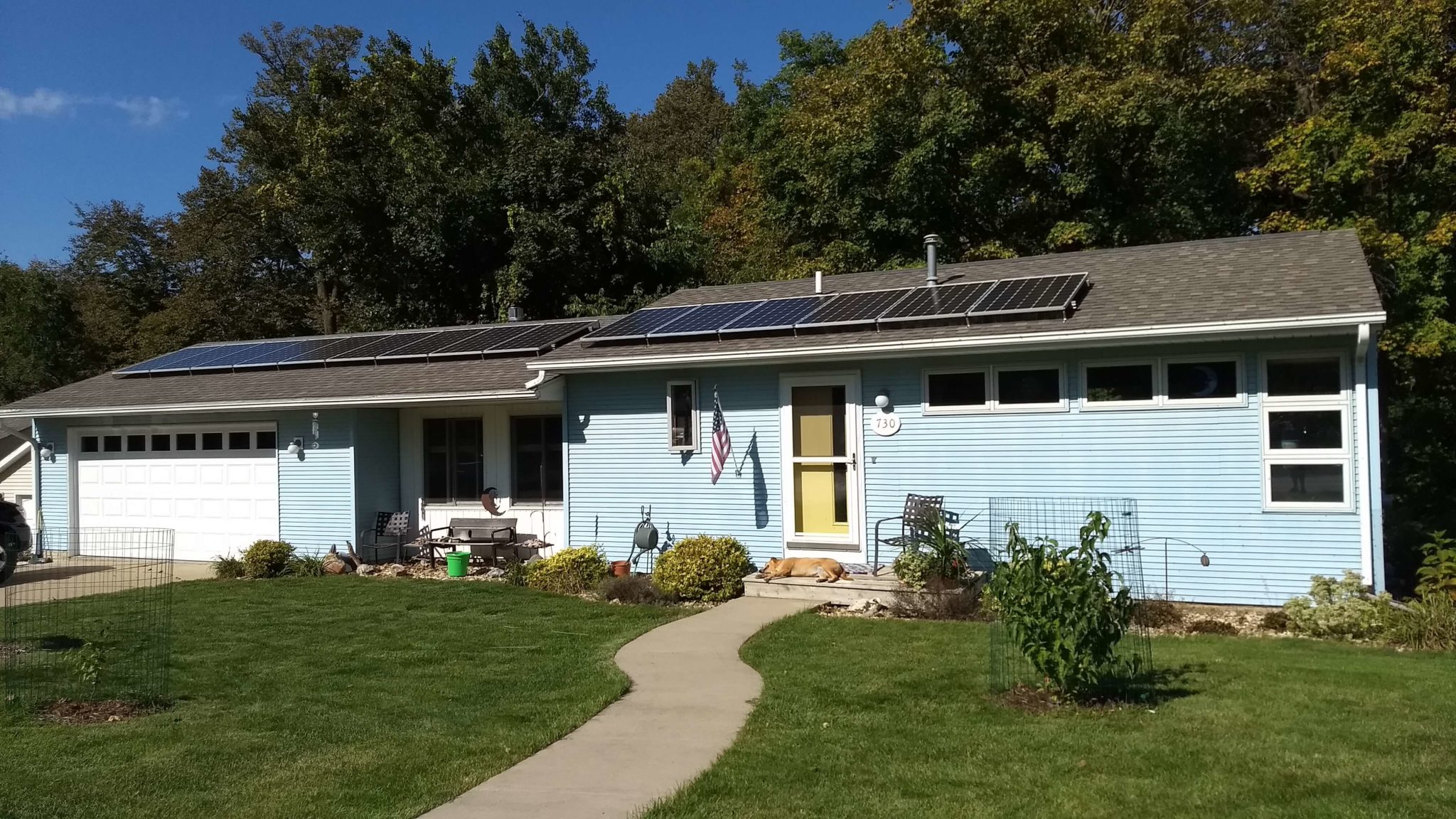 More households in Johnson and Linn counties are on their way to getting clean solar energy for their homes. With these nine "sunny day" investments, Grow Solar Linn + Johnson Counties has met its first goal of 50 collective kilowatts, bringing a discount to every program participant. North Liberty will host a Solar Power Hour on July 8 from 3 to 4 p.m., one of seven such events where interested residents of these counties can learn more about the program.
The solar group buy and education program launched with below market rate pricing. By reaching this first milestone, participants save another 3 cents per watt. Additional cost savings are in store if the group buy collectively reaches 150 kW, 300 kW and 500 kW milestones, potentially bringing the cost down to $1.99 per watt. Any saving thresholds reached after property owners sign on for solar are retroactively rebated to those owners.
People throughout Linn County and Johnson County, including the City of West Branch, can still sign up at linnjohnson.growsolar.org to attend an educational Solar Power Hour to learn about the program or to get a free estimate. A virtual resource packet, including recorded presentations in ASL, English, and Spanish captioning, is available at from Grow Solar Linn + Johnson Counties.  People have until August 31 to decide whether to "go solar."
"Nearly 250 people have attended this year's Solar Power Hours, and many have gotten estimates for installing solar," said Becky Soglin, Johnson County's Sustainability Coordinator. "It's great to see how much enthusiasm there is for solar, and we're only halfway through the Grow Solar program. We'll host at least eight more presentations this summer, so there are still plenty of opportunities for people to get introduced to solar and consider it for their property."
Grow Solar Linn + Johnson Counties is administered by the Midwest Renewable Energy Association (MREA) at no cost to the counties or other program partners. The installer is Eagle Point Solar. In addition to the two counties, primary partners for the program are the City of Cedar Rapids, the City of Iowa City, Green Iowa AmeriCorps–Cedar Rapids/Matthew 25, Green Iowa AmeriCorps–Iowa City, Johnson Clean Energy District, Johnson County Conservation, Linn Clean Energy District, Linn County Public Health, and The Nature Conservancy in Iowa.