For Sale: 5 East Cherry Street
Posted on: June 28, 2021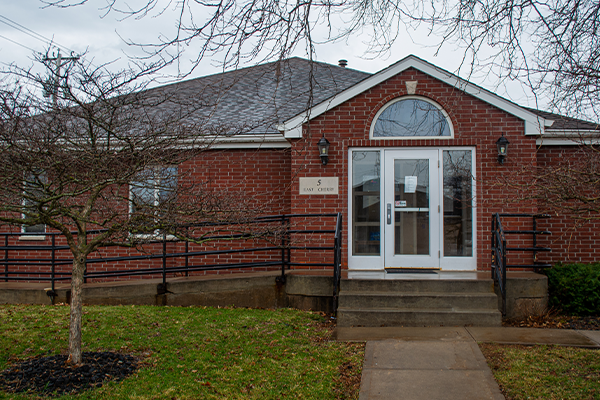 The City of North Liberty is selling the property at 5 East Cherry St., located at the intersection of Front and Cherry streets in the heart of North Liberty, following the Police Department's move to its new building nearby. Previously, this building has served as a residence, a dental office, a pediatrician's clinic and City Hall.
The deadline to submit an offer is 5 p.m. on July 9, 2021. The city asks that offers be at least $270,000.
To submit an offer complete an "offer to buy real estate and acceptance" form. Potential buyers can insert additional contingencies or addenda as they see fit with respect to financing, possession date, and so on, and submit the offer to purchase with any attachments or cover letters describing the proposed use to City Attorney Grant Lientz via email at [email protected] Earnest money supporting an offer can be delivered to City Hall, 3 Quail Creek Circle, North Liberty, also care of Grant Lientz; earnest money accompanying an accepted offer will be held until closing. Interested parties should make arrangements to view the property before the submission deadline. Photos of the property are available online.
Following the submission deadline, the City Council will consider offers and, if they find one which they believe is in the best interest of the community, will accept that offer by resolution on July 27, 2021.