Make Your Mark
Posted on: June 28, 2021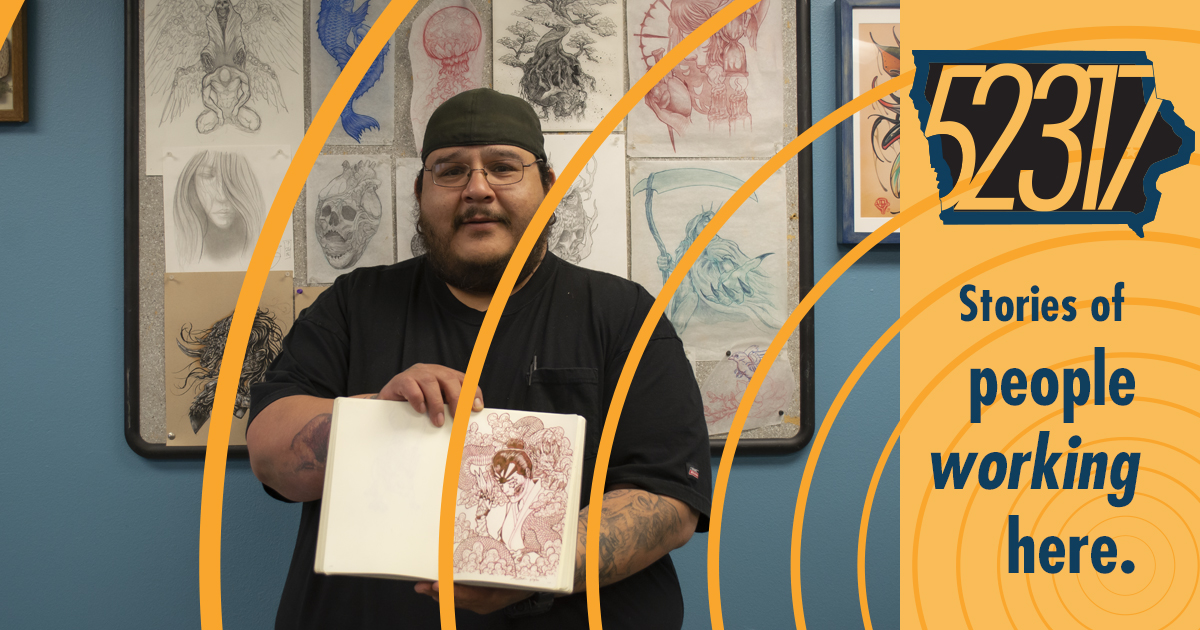 The reasons for getting a tattoo are often as individual as the person choosing to do so. Javier Silva, artist, and owner of Silver Rooster Tattoo, describes an intimacy between tattooer and tattooee that sounds a lot like therapy, and how after more than a decade at the craft, people remain his favorite part.
North Liberty is the headquarters of local media, regional financial and national transportation companies and home to solar energy and tech startups, and entrepreneurs getting their big ideas off the ground.
Get to know your new business community.
Download this episode, or subscribe in iTunes, Stitcher or wherever you get podcasts. 52317 is proudly produced in North Liberty, in the heart of ICR Iowa.