Participate in a Photo Scavenger Hunt of North Liberty Sites & Sights
Posted on: July 30, 2021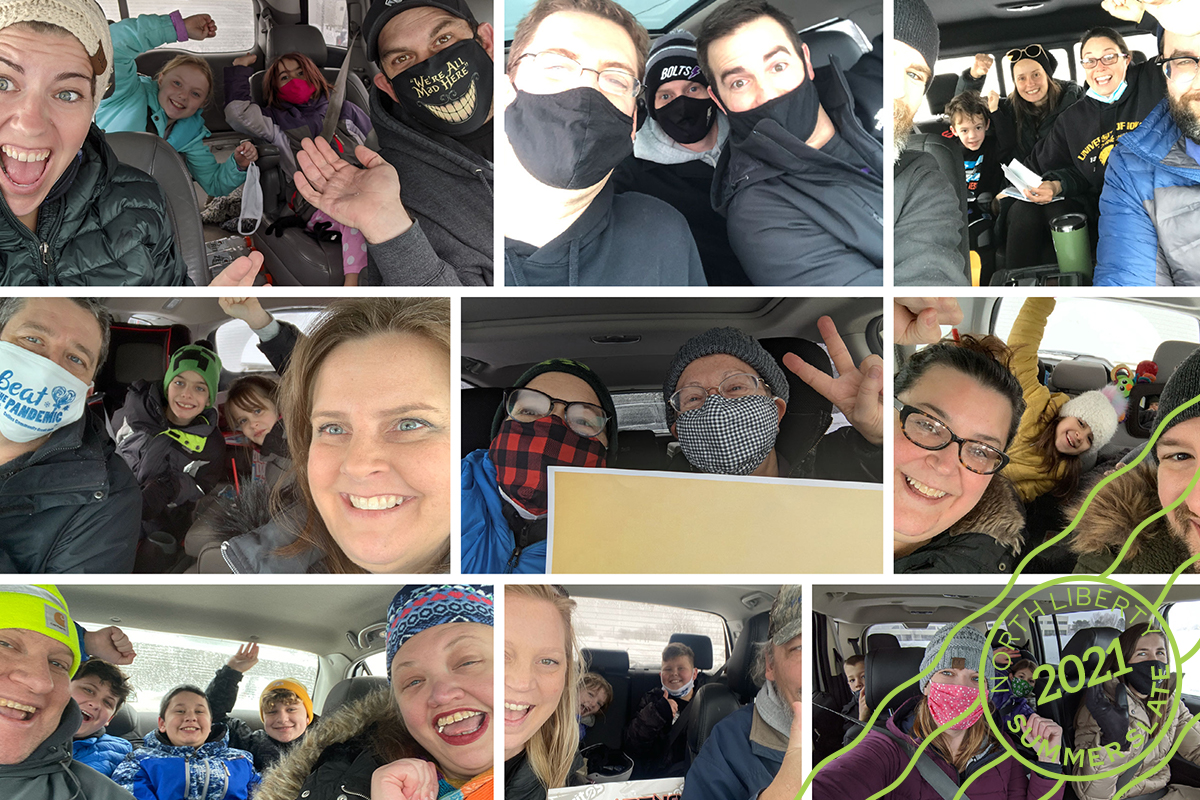 A new North Liberty photo scavenger hunt game is available for you to check out and complete at your leisure. Battle against another team or play on your own!
Here's all you need to know:
The five Ws
Who: You and anyone you want on your team. A maximum of five packets are available for five teams to compete concurrently.
What: A free photo scavenger hunt of over two dozen interesting (sometimes obscure) North Liberty sites and sights.
Where: The photos of locations you will need to identify and visit will take you all over North Liberty.
When: During the entire month of August.
Why: To engage in an entertaining COVID-conscious competition while making discoveries around the city.
Instructions
Pick up a game packet at the recreation front desk of the Community Center, 520 W Cherry St. If you arrange for teams of friends to play together, you should pick up a packet for each individual team. Advanced reservation is not necessary, but it may be helpful to ensure enough packets are available if you plan to break friends into teams (5 packets are available). Packets can be reserved for up to 48 hours.
Play! If you decide to race against friends, open the packets at the same time (we recommend setting a timer for 2 hours). If you are playing on your own for fun, take as much time as you'd like to complete the hunt.
Return packet to the recreation department to calculate your score.
Scoring
This scavenger hunt is completely self-directed. Upon returning your packet, you will receive the answer key and a points matrix to calculate your final score.
What to bring
A camera and a mode of transportation. A car is best for this activity, but the hunt could be accomplished by bike as well.
Share your experience with us
While city staff is not tracking this on-your-own hunt, we'd love to see pictures of your adventures that we can share on social media. Share your scavenger hunt photos with us by tagging the City of North Liberty on Facebook or Instagram.
Accessibility
We're committed to providing access, equal opportunity and reasonable accommodation for this event for individuals with disabilities. If you need an accommodation to participate, please contact [email protected] or call (319) 626-5726 at least two days prior to the event.
Who to thank
This free event is made possible by the City of North Liberty.
More Fun
This event is just one of over 35 events and programs on North Liberty's Summer Slate. A partnership between city departments and supported by Veridian Credit Union, South Slope, Shive-Hattery, Hills Bank, GreenState Credit Union, and Eastern Iowa Airport – CID, the Summer Slate is designed to provide free events that can easily adjust to the changing public health landscape for our community. Explore the schedule at northlibertyiowa.org/SummerSlate.
Still have questions?
Contact [email protected] or call (319) 626-5722.