End-of-Summer 2021 Schedule for Pool and Splash Pad
Posted on: August 10, 2021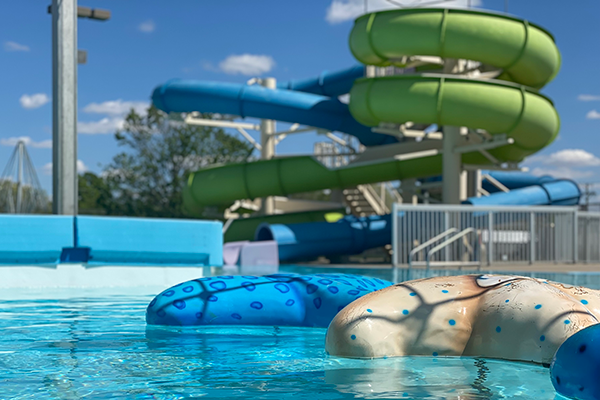 As summer winds down, so, too, does our outdoor pool.
Beginning Aug. 23, 2021, with the start of the school year, our outdoor pool will be closed on weekdays. The outdoor pool will be open Saturdays and Sundays from 12 to 6 p.m., with the first hour entry reserved for pass holders. Our slides may be closed at times due to staffing levels. The final day of outdoor pool operations for the year is be Sunday, Sept. 5.
The Penn Meadows Park splash pad is also scheduled to close following the Labor Day weekend.
Additionally, work to repair the pools' heater is scheduled to begin Aug. 16, and will require closure of the indoor pool this fall starting Friday, Sept. 10, with an expected reopening date of Oct. 25. Aquatic programming, including swimming lessons, will open for registration on Sept. 12 at northliberty.recdesk.com