With Enough Space to Dream
Posted on: August 16, 2021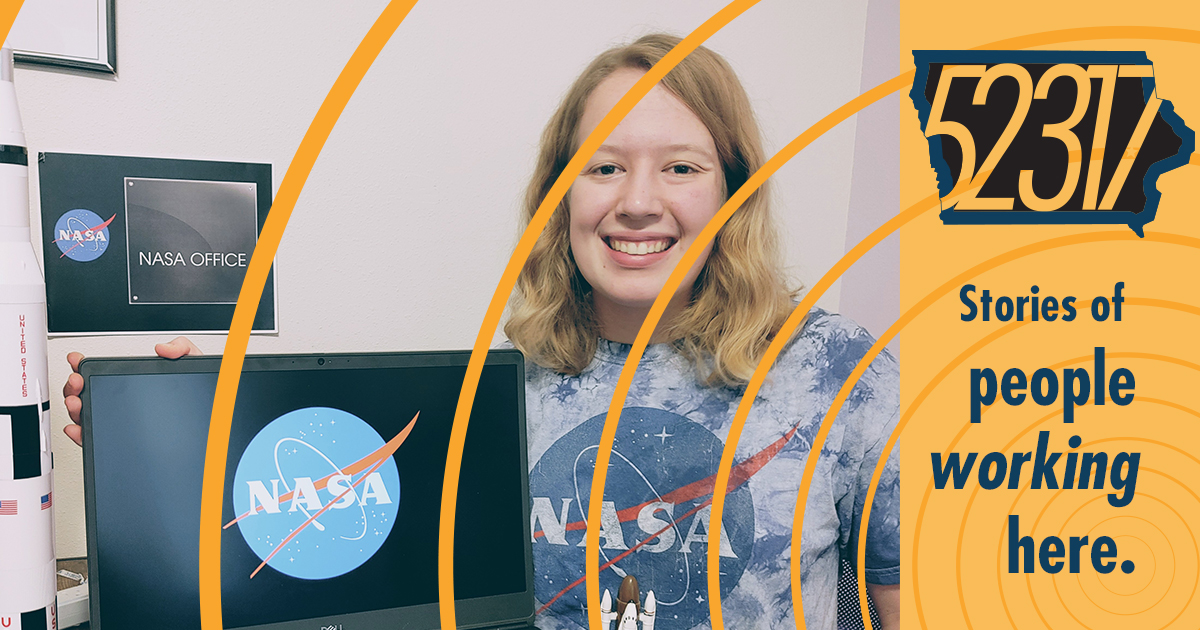 How many of us can boast our first job as being with the National Aeronautics and Space Administration, otherwise known as NASA? Local resident and mechanical engineering student at Iowa State University, Sarah Stewart, was selected for an internship this summer through the Goddard Space Flight Center where she will be putting her skills to the test.
North Liberty is the headquarters of local media, regional financial and national transportation companies and home to solar energy and tech startups, and entrepreneurs getting their big ideas off the ground.
Get to know your new business community.
Download this episode, or subscribe in iTunes, Stitcher or wherever you get podcasts. 52317 is proudly produced in North Liberty, in the heart of ICR Iowa.