Take a Listen to Podcasts from the City
Posted on: August 17, 2021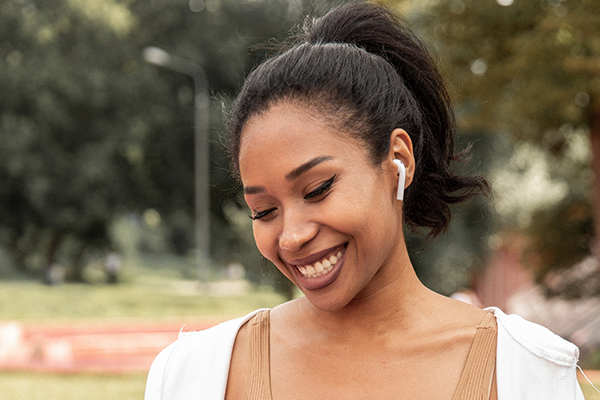 Whether you're back commuting to work, need a playlist for your dog walks or need a new listen for a trip, we have three podcasts for you to consider.
52317
People are doing work in North Liberty, and you should know about them. This podcast lets those people tell their stories about what they do, why they do it and why North Liberty. The archive offers more than 50 episodes with local chefs, business leaders, entrepreneurs, caregivers, stylists and others. Each 15-minutes-or-less episode visits someone in our community to talk about their work, so come meet the business community and maybe get inspired.
Browse Episodes Listen on Apple Podcasts Listen on Stitcher
Love, Light, & Lit
Public Services Librarian Kellee Forkenbrock offers a series of conversations with local experts about a wide range of topics. This podcast jumps off from and expands on an earlier series focused on new caregivers.
Last Tuesday Book Talks
Looking for recommendations for your next read? Wanting to read outside your go-to genre? During each monthly episode Adult Services Librarian Amy Golly is joined by a special guest to discuss the month's read, whether fiction, fantasy, non-fiction or something else.