This Fall: Pop-Up Disc Golf in North Liberty Parks
Posted on: September 9, 2021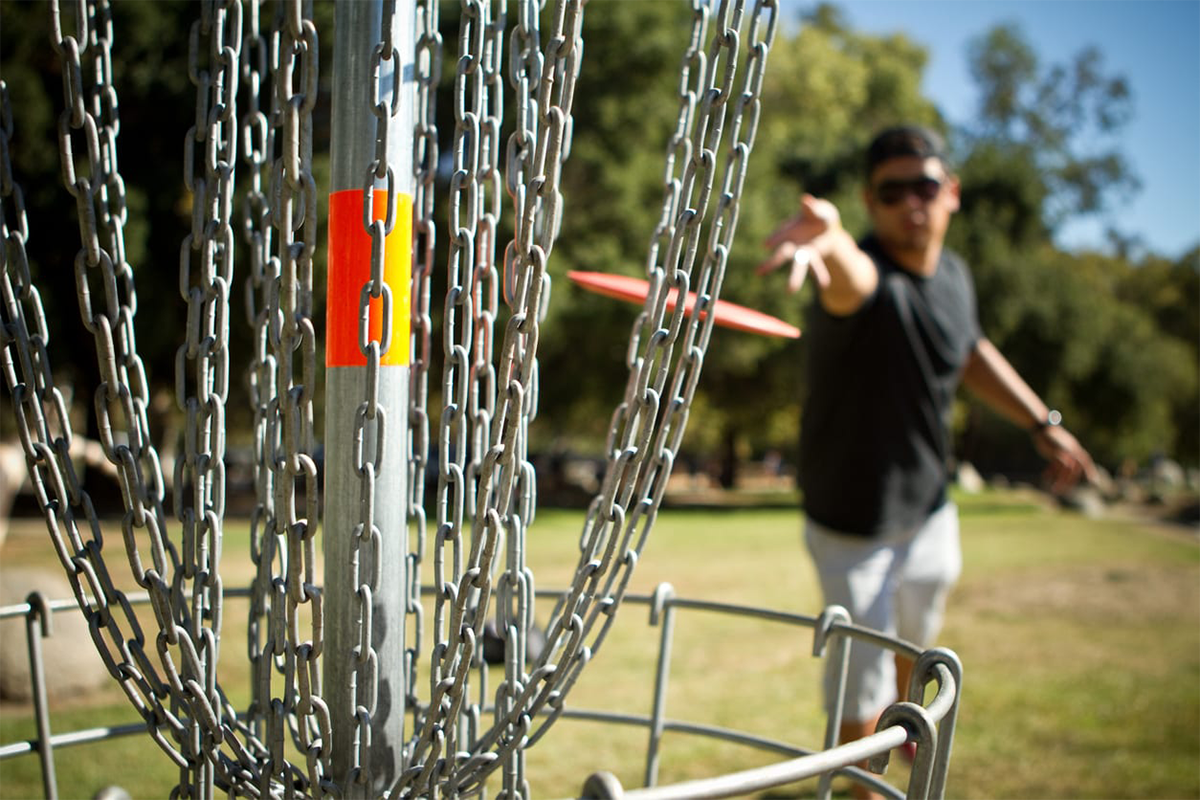 Over four weekends this fall, the Recreation Department will bring nine-hole disc golf courses to North Liberty parks.
The first weekend, the course will be available at Centennial Park, 1565 St. Andrews Drive. Play begins in the northwest corner, where players will need to avoid the water trap before proceeding to the south. Play continues counterclockwise through the park. (Centennial Park is currently seeing a phase of improvements to extend the drive to serve future shelters in alignment with the 2012 master plan).
Equipment, copies of the course map and more information is available from the Recreation Department's front desk at the Community Center, 520 W. Cherry St.
Future courses and dates are:
Sept. 18 and 19: Deerfield Park, 1415 Browning Drive
Sept. 25 and 26: Quail Ridge Park, 921 W Zeller Street
Oct. 2 and 3: Penn Meadows Park, 310 N. Dubuque Street