Be a Hero and Donate Blood
Posted on: October 20, 2021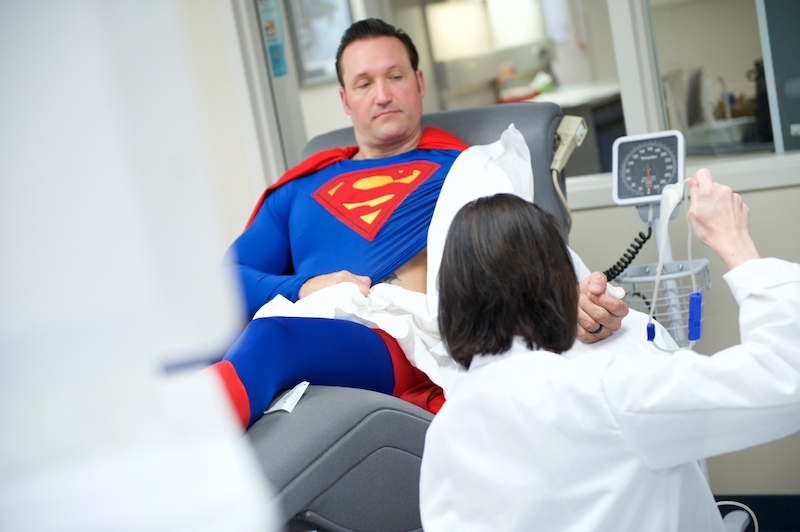 Being a hero isn't that hard after all. All you have to do is donate a bag of blood.
On Saturday, Oct. 23, 2021, the City of North Liberty will host a blood drive for the DeGowin Blood Center at the University of Iowa, from 10 a.m. to 2 p.m. at the Community Center, 520 W. Cherry St. To sign up, visit uihc.org/degowin or call DeGowin at (319) 356-2058. Successful donors will receive a pair of "I Bleed Black & Gold" socks. Donors much be at least 17 years old, or 16 years old with signed parent/guardian consent. Donations take 45 to 60 minutes.
The need for blood donors never goes away, and DeGowin relies on a steady number of donors of both platelet and whole blood, to ensure it always have a strong blood supply here at University of Iowa Hospitals & Clinics and UI Stead Family Children's Hospital.