Ranshaw Way Improvements on Track to Reopen in November
Posted on: October 27, 2021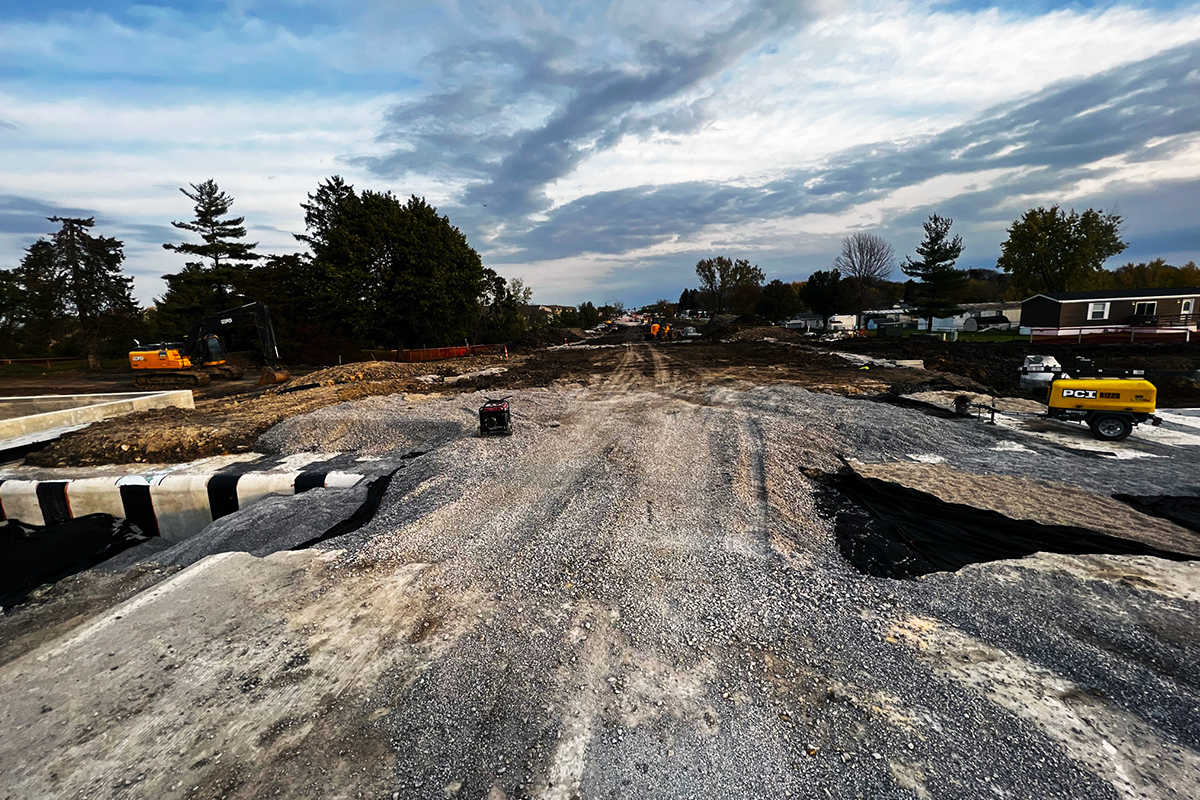 The current phase of Ranshaw Way improvements, which began in June 2021 and has included a closure since Aug. 30, is on track for the road to reopen in mid-November, weather pending, reports the general contractor, Peterson Contractors, Inc.
Work will continue to complete the underpass and other pieces of the project even after the roadway reopens to traffic between Golfview and Hawkeye drives. When the roadway reopens to traffic, it will be limited to two travel lanes, one in each direction, while crews complete additional work outside the roadway.
The completed work, from Zeller Street to Hawkeye Drive, will look much like previous phases: widening the road to five lanes, adding trail, sidewalk and landscaping, and moving utilities underground, in addition to a pedestrian underpass south of the Golf View intersection. These improvements, while disruptive during construction, will make travel in and around North Liberty easier. A discussion of this project from earlier this year is available on our website.
Drivers are asked to use caution around the work site, allow extra travel time, and find alternative routes when possible. Details and updates on this and other North Liberty construction projects are available at northlibertyiowa.org/projects. Subscribe to updates and other emails at northlibertyiowa.org/subscribe.