Fire Department Responds to Structure Fire on Ranshaw Way Sunday
Posted on: November 22, 2021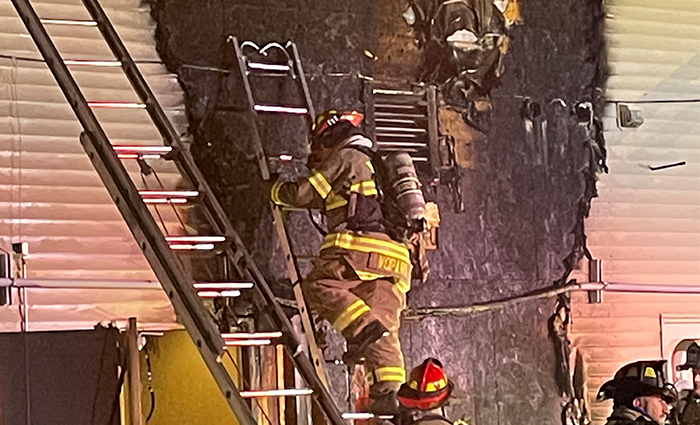 The North Liberty Fire Department was dispatched at 3:01 a.m. on Sunday, Nov. 21, 2021, for a building fire at 555 Ranshaw Way. The North Liberty Police Department was the first to arrive and witnessed fire on the west side of the building. Police officers evacuated the building as the fire department responded.
As North Liberty fire units arrived, firefighters deployed hose lines to knock down the fire, which was located on the exterior of the building. Crews assessed the interior space in search of fire that migrated inside the building. Multiple crews were needed to suppress the fire, ventilate the building and perform overhaul operations.
Firefighters from Coralville and Solon assisted in the effort, as did the North Liberty Police Department, Johnson County Ambulance, Linn County REC, Mid-American Energy and the Johnson County Emergency Communications Center. Crews were on the scene for just under four hours. The cause of the fire is under investigation. A loss estimate is unavailable at this time.