City Slate Brings a Year of Free Fun for Everyone
Posted on: January 20, 2022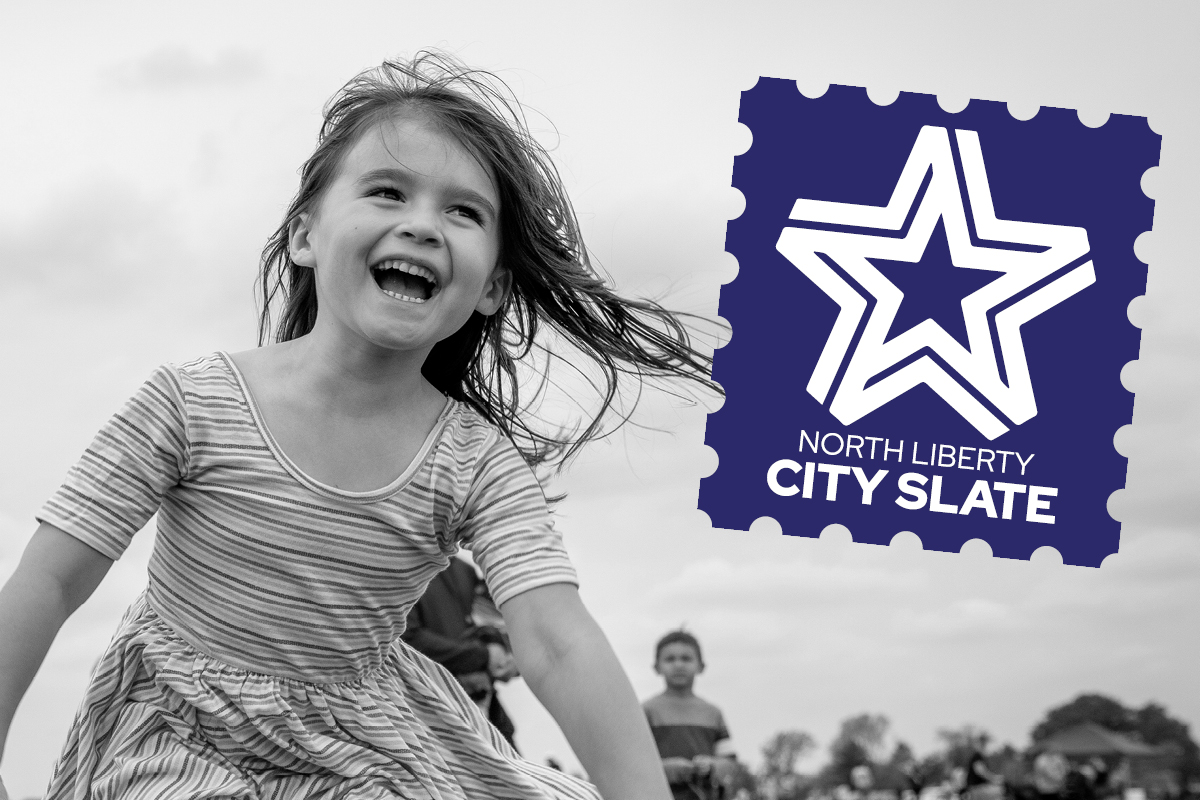 There's always something fun — and free — to do in North Liberty. In 2022, we're adding new events, enhancing long-time favorites and making it easier to find it all.
We're calling it the City Slate, a collection our largest special events planned by city staff, with 40 events planned for 2022, there will be something for everyone. All events on the City Slate will be free to attend thanks to our community sponsors.
Upcoming events will be announced in waves throughout the year. January through April dates are posted now, and full details for each event will become available in the weeks leading up to each program. Dates and details are at northlibertyiowa.org/cityslate.
The City Slate:
Brings back community traditions like Blues & BBQ and Beat the Bitter
Adds programs like a summer concert series, mega kites, community-wide scavenger hunt, mermaid pool party, a pride celebration, award-winning author visits and firework displays
Enhances current programs such as the Summer Reading Program, Backyard Campout, Kites for Kids and Playground Crawl
Increases access to long-standing favorites like Haunted Happenings and Breakfast with Santa by making them free
The City Slate is made possible by our community sponsors Adam Schechinger State Farm; Centro, Incorporated; Eastern Iowa Airport – CID; GEICO Philanthropic Foundation; Hills Bank; MidWestOne Bank; Shive-Hattery; South Slope Cooperative Communications; University of Iowa Health Care; Veridian Credit Union and the City of North Liberty.
While the City Slate is a compilation of our free and largest city-produced events, it is not a schedule of all of our community's programs. Visit our community calendar to view these and other recreation, library and area events.