Hand-Packed Hard Work
Posted on: February 11, 2022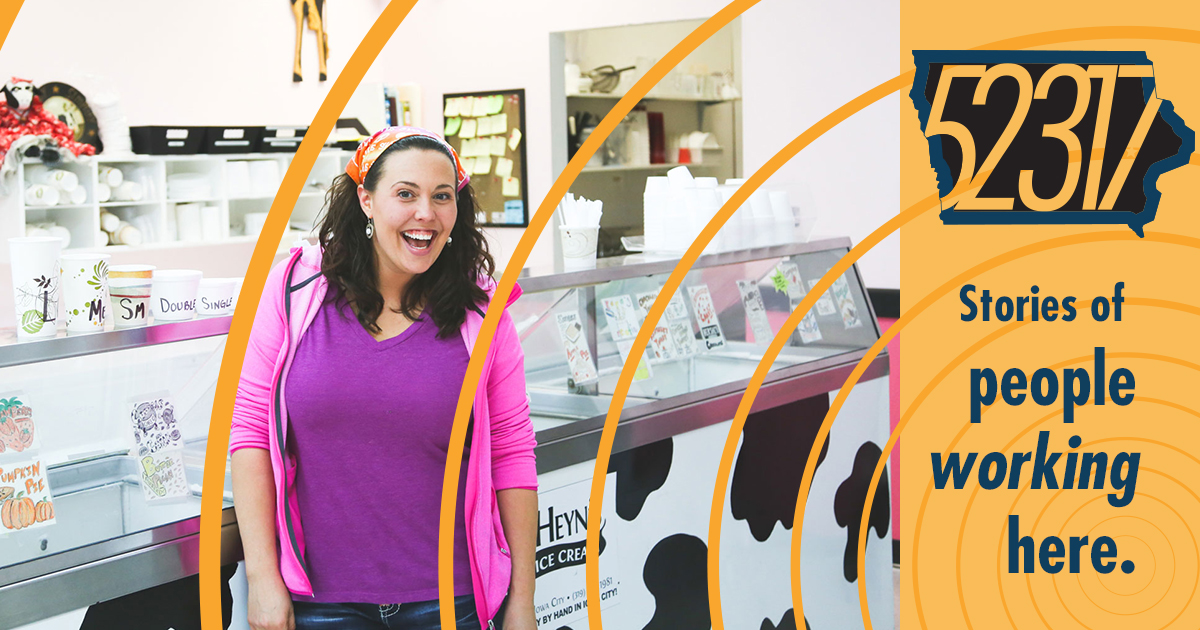 Here's an episode from the archive that will hopefully inspire visions of the upcoming springtime with another winter soon to pass (not that ice cream isn't delicious any season!).
Peggy Cullivan has been working with ice cream for two and a half decades. All of it at Heyn's, the shop she now owns.
She still loves eating ice cream, especially blueberry cheesecake flavor, her favorite since she was 12.
North Liberty is the headquarters of local media, regional financial and national transportation companies and home to solar energy and tech startups, and entrepreneurs getting their big ideas off the ground.
Get to know your new business community.
Download this episode, or subscribe in iTunes, Google Play, Stitcher or wherever you get podcasts. 52317 is proudly produced in North Liberty, in the heart of ICR Iowa.