Save the dates for these free events through August
Posted on: April 5, 2022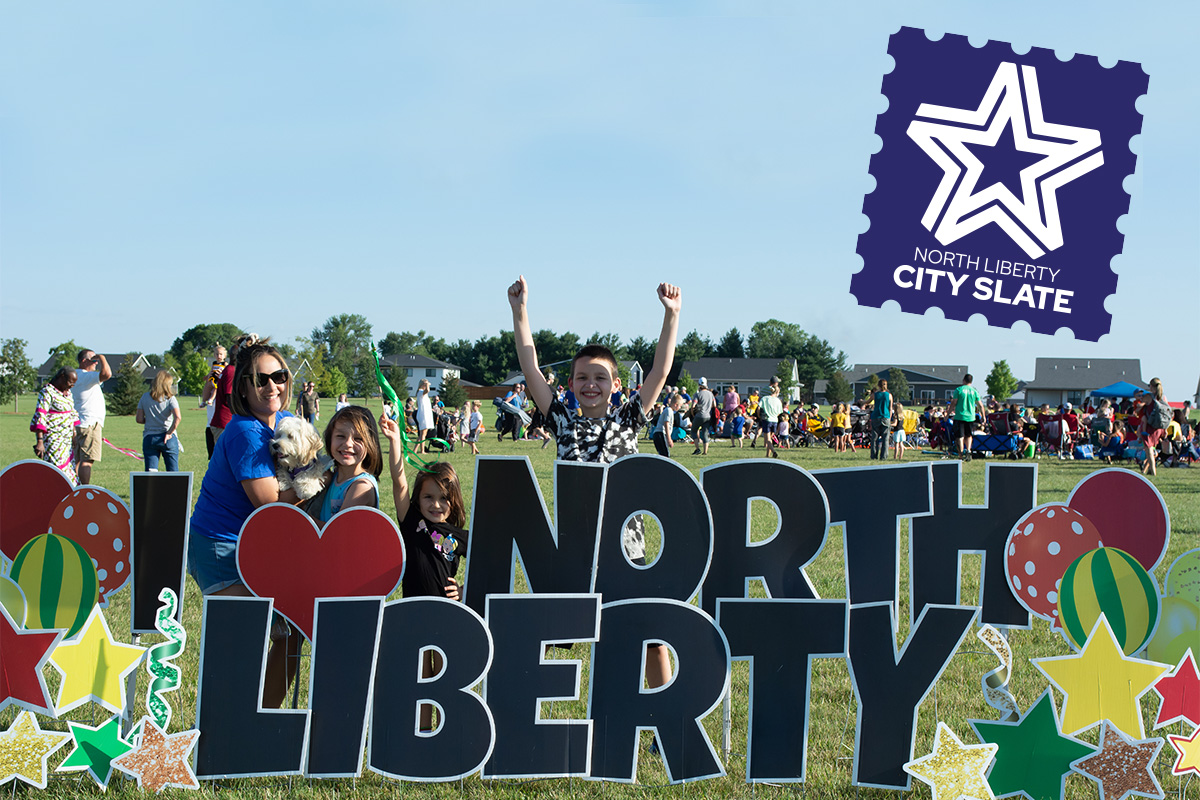 In January we announced North Liberty's City Slate, a collection of over 40 special events planned by city staff in 2022. Residents and visitors have enjoyed the half dozen events that have taken place so far, and now we're sharing what's in store for the next five months. A full schedule of events through August is available at northlibertyiowa.org/cityslate for you to save the dates.
Highlights include a hunt for hidden items on the Bunny Clue Trail this Saturday, April 9, the opportunity to meet the trucks and drivers that keep the city going at Remarkable Rigs on May 14, the return of mega kites to Centennial Park for Let Love Fly on June 4, the library's Summer Reading Program, tasty barbecue, craft beer and live music at Blues & BBQ on July 9, a magical experience swimming with Disney princesses on July 17, a weekly Friday night concert series on the Ranshaw House lawn, a summer sendoff complete with fireworks on Aug. 20 and more. Full details will be released as each event date approaches.
Every event on the slate is free to attend thank to community sponsors Adam Schechinger State Farm; Centro, Incorporated; Eastern Iowa Airport – CID; GEICO Philanthropic Foundation; Hills Bank; MidWestOne Bank; Shive-Hattery; South Slope Cooperative Communications; University of Iowa Health Care; Veridian Credit Union and the City of North Liberty.