Fire Department Responds to Structure Fire on Deerfield Drive
Posted on: June 15, 2022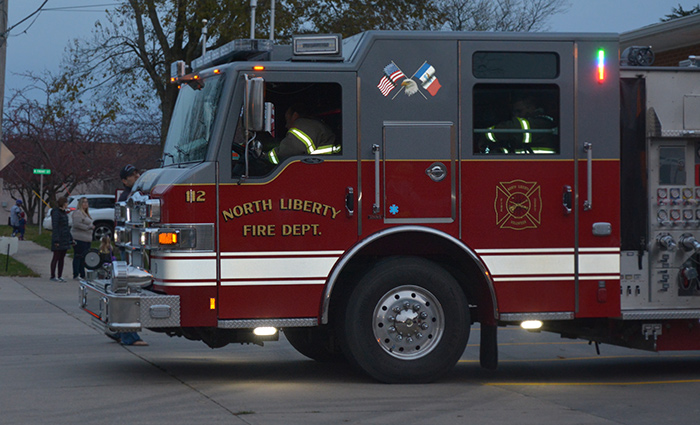 The North Liberty Fire Department was dispatched at 1:56 a.m. on Wednesday, June 15, 2022, for a report of a building fire at 1527 Deerfield Drive. A North Liberty police officer was the first to arrive and confirmed a working fire that was extending from the deck to the roof.  
As North Liberty fire units arrived, firefighters found the rear of the building on fire with extension into the attic and roof, prompting a request for a second alarm. Firefighters knocked the fire down on the exterior of the house and then performed an aggressive interior attack.

The fire was brought under control before extending to the adjoining residence.
As the fire was knocked down, crews worked to extinguish hot spots. All residents were alerted by working smoke detectors and were out of the building prior to fire department arrival.
Firefighters from Solon, Coralville, Iowa City, Tiffin and Swisher assisted in the effort, as did the North Liberty Police Department, Johnson County Ambulance Service and the Johnson County Emergency Communications Center.

Crews were on the scene for just over three hours. The cause of the fire is under investigation. A loss estimate is currently unavailable.