City Council to Meet on June 24, 2022
Posted on: June 24, 2022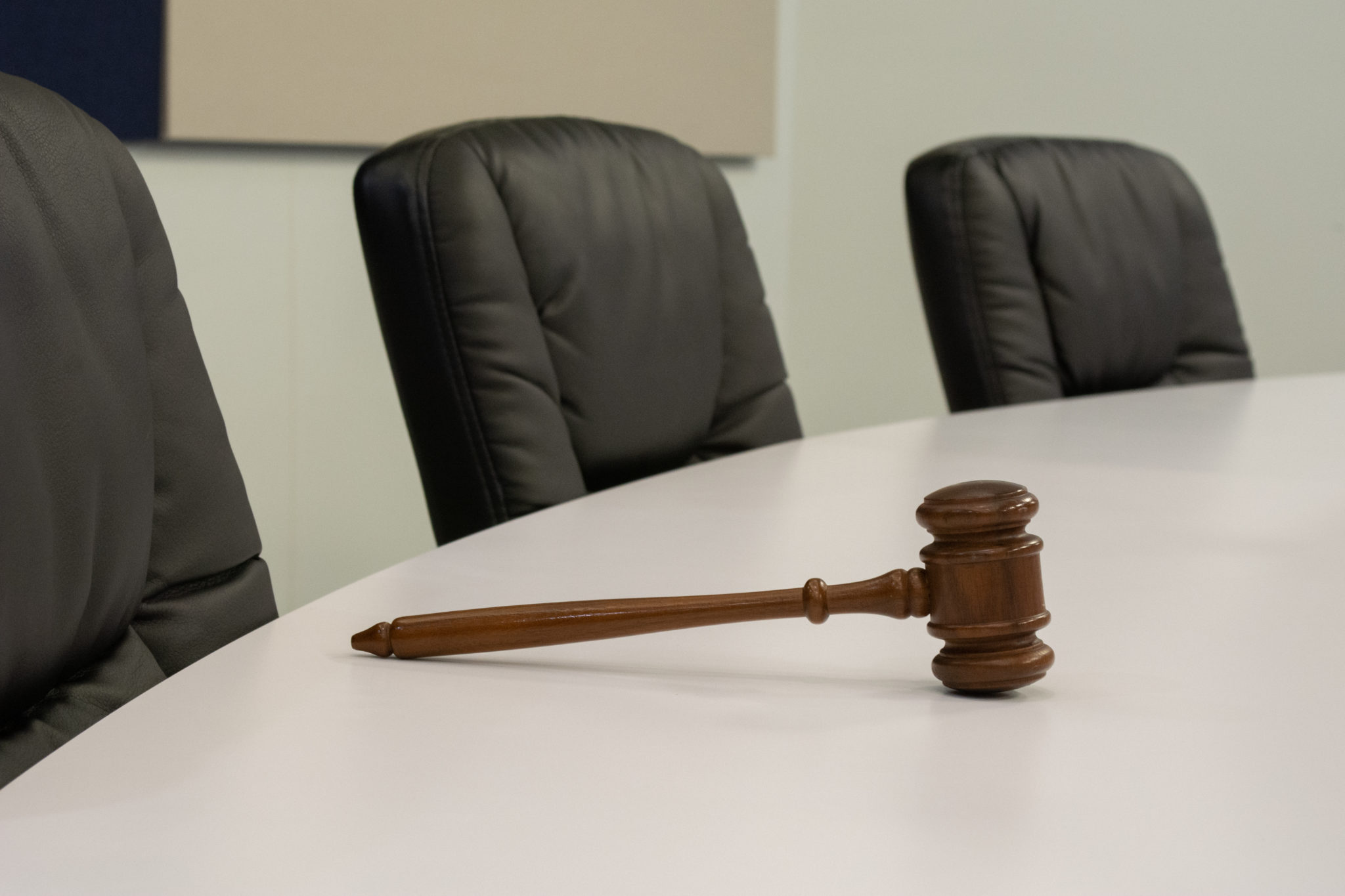 Included in each City Council information packet is a memo from the City Administrator offering a summary and context of items appearing on the agenda. We will begin publishing these memos here in our news feed to make them more accessible. You can sign up to be notified of news items, agendas and more by email.
This meeting will be held in person and may be accessed live by the public in person or on the internet. 
This meeting may be accessed live by the public in person or on the internet at at northlibertyiowa.org/live, on Facebook at facebook.com/northliberty or on YouTube at youtube.com/ northliberty. Meetings are rebroadcast on cable and available on-demand on northlibertyiowa.org/meetings.
Consent Agenda
The following items are on the consent agenda and included in the packet:
City Council Minutes (06/14/22)
Claims
Liquor Licenses

Cooper Boar Restaurant (new application)

Cigarette/Tobacco/Nicotine/Vapor Permits

J & A Tap
LD Express
Liberty View Wine & Spirit
The Station II LLC
Urban Fuel LLC
Casey's General Store #2788, 595 Kansas Avenue
Casey's General Store #2479, 625 W. Zeller Street
The Depot North Liberty LLC
Fareway Stores, #993
Smokin' Joe's Tobacco & Liquor Outlet #12
Johncy's Liquor Store
Kum & Go #507

Pay Application #3, North Dubuque Street Project, All American Concrete, Inc., $154,905.49
Change Order #11, Police Department Project, Tricon General Construction, Inc., $10,061.73
Change Order #3, Aquatic Center Pool Heater Replacement, Tricon General Construction, 25,283.10
Change Order #11, Ranshaw Way Phase 5 Project, Peterson Contractors Inc., $44,780.24
Pay Application #16, Ranshaw Way Phase 5 Project, Peterson Contractors, Inc., $293,337.31
Pay Application #6 & Final Acceptance, Centennial Park Loop Drive Improvements Project, All American Concrete, $26,292.83
FY23 Social Service Grants
The FY23 social service funding requests consist of 22 applications totaling $210k. The available budget for social service requests is $150,000. The applications are included in the packet, along with a summary of the requests and all agencies seeking funds are planning to attend or call into Tuesday's meeting. Each agency will have up to 3 minutes to present their request.
Councilor Erek Sittig is the Board Chair for the North Liberty Community Pantry. As a result, the Mayor will ask for deliberation of the pantry request first and separate from the other requests. In order to avoid any potential conflict of interest Councilor Sittig will not participate in the discussion specific to the pantry.
Center for Worker Justice Wage Theft Agreement
In February, the Center for Worker Justice requested financial support, in the amount of $35k over a five-year period, to help combat wage theft in Johnson County. Rather than an annual contribution, staff is proposing a one-time payment of $35k using ARPA funds. The proposed agreement requires the funds to be spent by December 2026 as well as the completion of an annual report identifying how the funds were spent. The Center for Worker Justice has agreed to the terms and staff recommends approval.
Watts Annexation
Kevin Watts is requesting annexation of 2.53 acres – 3123 West Hauer Drive NE – into the city. This would allow the property to be subdivided once Remley Street is constructed, which would be located along the property's southern boundary. A small portion of the Watts property will remain in the County, which is necessary to maintain connection to the property to the east, which will remain in unincorporated Johnson County. City water service and sanitary sewer service will be available to the site once the Remley Street improvements are constructed by Hodge Construction, which owns the underlying property. All other typical city services will be provided upon annexation, including, police, fire, building inspections and enforcement, and others. All required notifications have been made and no objections to the annexation have been received. Staff recommends approval of the annexation.
2022A Bond Sale
The 2022 bond sale will be in an amount not to exceed $9.4 million for the following projects:
| | |
| --- | --- |
| Ranshaw Way, Phase 5 (series 1 of 2) | $4,500,000 |
| SW Utilities Project | $4,300,000 |
| Forevergreen Road Trail | $120,000 |
| Capitalized Interest & Fees |              $480,000 |
| | $9,400,000 |
The agenda includes a public hearing and a resolution authorizing additional action as it pertains to the general obligation loan agreement. The current schedule anticipates a sale date of July 26 and a loan closing date of August 10.
FY23 Salary Resolution
A resolution authorizing salaries for fiscal year 2023, as discussed during the budget process and guided by the City's compensation program, is on the agenda and recommended for approval. This year's cost of living increase is 2.5%, while the step increase for employees who are eligible is 2.45%. Police officer and sergeant salaries are also included in the resolution and reflect what was approved in the collective bargaining agreements. The salaries in the resolution will go in effect on July 1, 2022.
Tobacco Citations
The City, in partnership with the Iowa Alcoholic Beverages Division, performs compliance checks at all tobacco retailers. Employees of establishments who sell tobacco products to minors during these checks are issued a criminal citation, and the cases are prosecuted as simple misdemeanors. Iowa law also provides for a civil administrative sanction against the retail permit holder. The compliance checks resulted in three convictions or guilty pleas, and the permit holders have all acknowledged the violations. One of those permit holders, Kum & Go, is entitled to use an affirmative defense and avoid the administrative sanction, because the employee in question had participated in the state's I-Pledge training program. The resolutions in the packet accept each of the permit holders' acknowledgement of their respective violations, and their payment of the applicable penalties. Staff recommends approval.
Heritage Drive Stormwater Project
Late fall, a resident at 70 Heritage Drive addressed the Council about erosion in a tributary to Muddy Creek that crosses his yard and numerous others within the neighborhood. Staff is proposing a storm water improvement project to slow down the erosion and help protect multiple properties that are impacted by the eroding tributary. The agenda includes a proposal from Shive Hattery to design a bank stabilization project, using rip rap. The total project cost is estimated at $50k and is proposed to be paid for with future borrowed funds.
Park Speed Limits Ordinance Amendment, First Reading
With the completion of the Centennial Park Loop Road project, staff has reevaluated the park speed limit ordinance and is recommending reducing the speed limits from 15 mph to 10 mph in all City parks. The proposed change is also applicable to public parking lots, such as the community center and Penn Meadows Park.
Mobile Food Units Ordinance, Second Reading
This is a staff-initiated Ordinance, which would transform the current, antiquated temporary outdoor eating establishment regulations to mobile food units. Mobile food units include food trucks, food carts and ice cream trucks. Some major challenges with the current ordinance include a maximum of 10 licenses at any given time and maximum license period of 240 consecutive days. Staff researched other similar ordinances to learn best practices and to incorporate North Liberty-centric regulations. There would be no maximum number of licenses and the license period would be per calendar year. In order to minimize duplicative regulations, mobile food units associated with a permitted special event would not be required to obtain separate approval. Staff recommends approval of this ordinance amendment.
Watts Group Development, Inc. Rezoning, Third & Final Reading
Watts Group Development, Inc. is requesting a zoning map amendment from RS-6 Single-Unit Residence District to RS-9 Single-Unit Residence District – south side of Denison Avenue approximately 450 feet east of Brook Ridge Avenue – to facilitate development of smaller lot home sites. As construction costs and interest rates increase, staff expects denser development requests such as this one. Staff is generally in favor of increasing density in areas where utilities are available if the development would be compatible with the surrounding area. If approved, this would allow The Preserve to add to the range of housing types offered in the development. A good neighbor meeting was held on April 14, 2022. One person outside of City staff and the applicant attended and was just curious about the nature of the request. The Planning Commission unanimously recommended approval of the request at its May 3 meeting. Staff recommends approval as well.