Sgt. John Williams Funeral Services and Procession Route
Posted on: July 8, 2022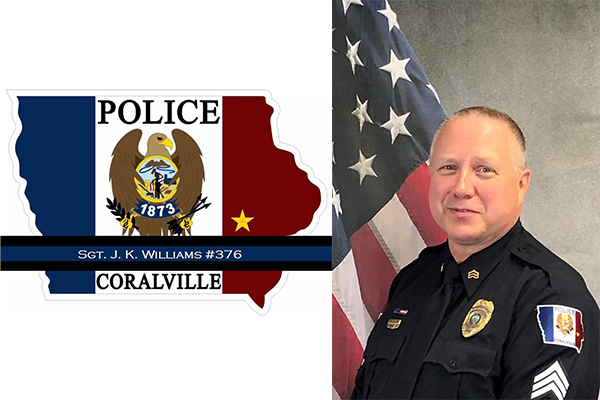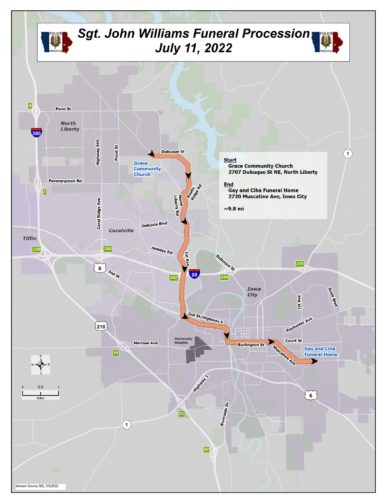 From the Coralville Police Department:
"It is with great sadness we announce the passing of Sergeant John Williams. Sergeant Williams suffered an acute medical emergency in the aftermath of a child shooting call to which he responded [on July 3]. He had served the Coralville community for over 28 years, dedicating his life to the safety and security of his community. His knowledge, experience and leadership will be near-impossible to replace. Our thoughts and prayers are with his family, friends, co-workers, and all those he helped throughout his career."
Visitation will be held on Sunday, July 10, from 4 p.m. – 7 p.m., and the funeral is Monday, July 11, at 10 a.m. Both events are scheduled to take place at Grace Community Church in North Liberty. On Monday, July 11, at approximately 11:30 a.m., officers will escort Sgt. Williams from Grace Community Church in North Liberty to Gay & Ciha Funeral Home in Iowa City. The public is encouraged to stand along the procession route and pay their final respects to Sgt. Williams. Traffic delays are expected, your patience and understanding is appreciated.