Send Off Summer With a Bang Aug. 20
Posted on: July 27, 2022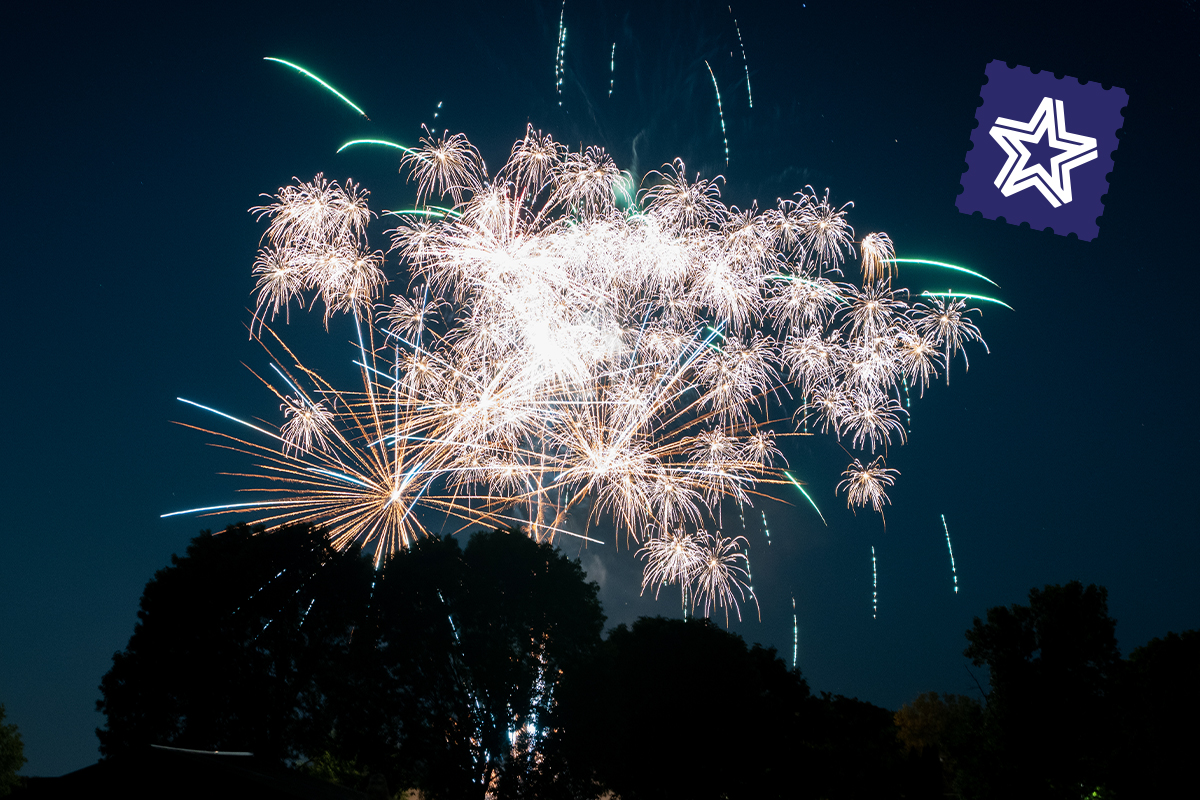 On Aug. 20 we're hosting a summer sendoff party in Penn Meadows Park with live music, free inflatables, a kickball tournament and fireworks display. Here's all you need to know:
The five Ws
Who: You! This is a free, all ages event.
What: A free summer sendoff for all ages with live music, free inflatables, carnival games, a kickball tournament and fireworks finale.
Where: Penn Meadows Park, 170 N Dubuque St, North Liberty.
When: Saturday, Aug. 20, from 5:30 to 8:30 p.m.
Why: Say goodbye to summer before the school year starts.
Schedule
5:30 to 8:30 p.m.  – Free inflatables, carnival games, kickball tournament and food trucks
6:30 to 8:30 p.m. – Live music from Young the Lion
8:30 p.m. – Fireworks
Kickball tournament
Register for free to play in a community single-elimination kickball tournament during North Liberty's Summer Send-Off. Sign up for one of twelve teams online. This is an adult tournament, however parents may use their judgement and sign up their teens. All ages of spectators are welcome. Games begin at 5:30 p.m. and 6:15 p.m. and progress until the championship game at 7:45 p.m. Each game will be 3-innings or 30 minutes, whichever comes first. Each player will receive a team shirt upon arrival. Players of the championship team will each receive a trophy. Learn more and register here.
Food and drink
Marco's Grilled Cheese, Paco's Tacos, Pizza Ranch and Moo Moo's Ice Cream will be on site for purchase. Credit card or cash accepted.
Picnics are welcome and encouraged.
Alcohol is prohibited at this event.
How to get there and where to park
Penn Meadows Park is located at 170 N Dubuque St, accessible from both Dubuque St and Penn St.
Please park on the park's paved lots or along nearby residential streets.
Skip the car and walk, bike or roller blade to the park!
You also might be wondering
The fireworks will begin at 8:30 p.m. and last 15 minutes. They will launch from Babe Ruth Field, on the south side of Penn Meadows Park.
Yes, the park has restrooms on site.
Yes, dogs are welcome as long as they are on a leash and you clean up after them, but please note that fireworks will launch at 8:30 p.m.
The use of tobacco, nicotine, vape and other electronic smoking devices are prohibited in North Liberty parks, trails and public recreation areas.
Since this event is outside, there are no additional COVID mitigations.
How to volunteer
Community events like these require volunteers to make them happen. Several opportunities exist to help out on Aug. 20. Sign up online.
Who to thank
This event is part of the City Slate. The yearlong schedule of events is made possible by Adam Schechinger State Farm, Centro, Inc, The Eastern Iowa Airport – CID, GEICO Philanthropic Foundation, Hills Bank, MidWestOne Bank, Shive-Hattery, South Slope Cooperative, University of Iowa Hospitals & Clinics and Veridian Credit Union.
Stay in the loop
Any cancellations or delays will be posted in the Facebook event.
Share your photos with us on Facebook, Instagram or Twitter.
Stay connected with the City by subscribing to the North Liberty Bulletin or signing up for news alerts.
Accessibility
We're committed to providing access, equal opportunity and reasonable accommodation at our events for individuals with disabilities. For accommodations, please reach out to [email protected] or call (319) 626-5755.
More City Slate Fun
This event is part of the City Slate, a compilation of North Liberty's largest and free city-produced events, with more than 40 events planned in 2022. Explore the schedule at northlibertyiowa.org/cityslate.