Explore the Night Sky on Oct. 1
Posted on: September 7, 2022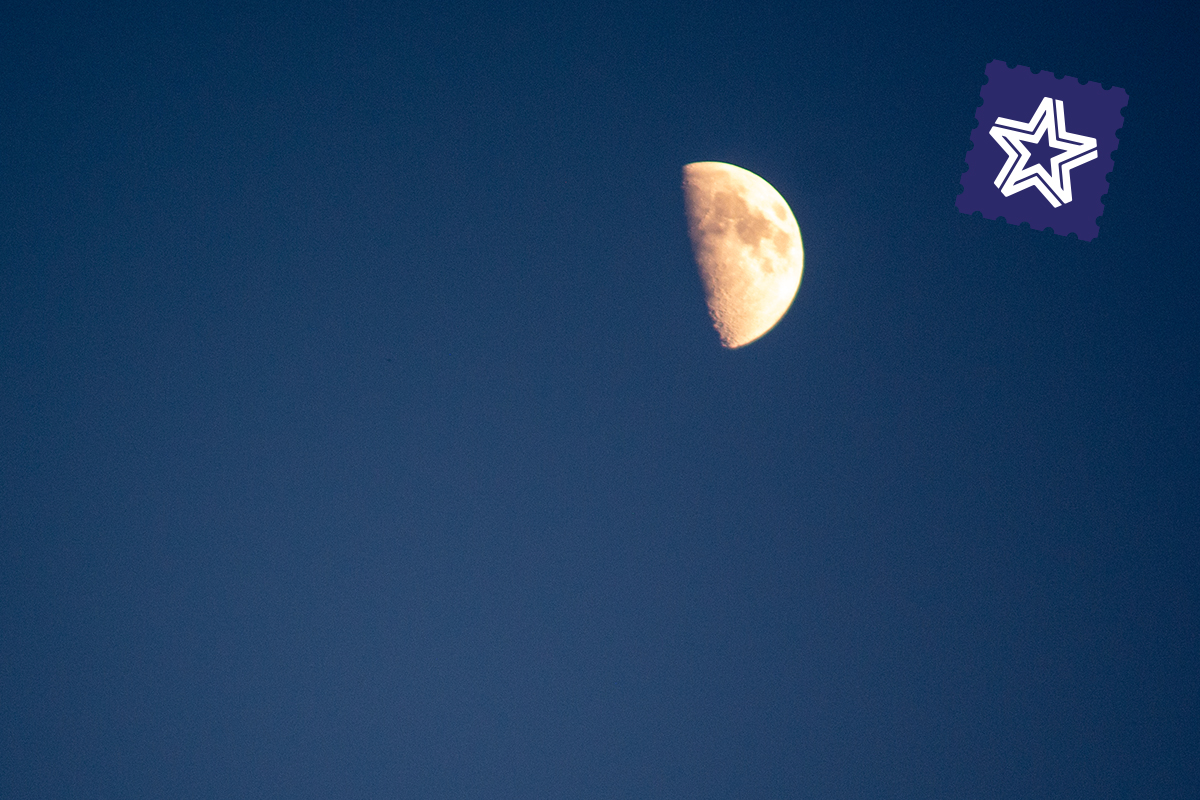 On a crisp fall night the stars are out. Join Take A Kid Outdoors at Penn Meadows Park's main pavilion to view planets, stars and other celestial bodies with the help of local amateur astronomers. Even if there are clouds in the sky, we'll have unplugged fun outdoors with nighttime activities ready to go. Here's all you need to know.
The five Ws
Who: You and your whole family (children must be accompanied by an adult).
What: Take in the night sky through telescopes with local astronomy experts, hear tales from an indigenous storyteller and cook s'mores over an open fire. Free and no reservation needed, but to help Take a Kid Outdoors get a headcount, click "going" on the Facebook event if you plan to be there. (You don't need to register or have a Facebook account to attend.)
Where: The main pavilion at Penn Meadows Park, 355 E. Penn St.
When: Saturday, Oct. 1, 2022, from 6 to 9 p.m.
Why: To get outdoors and explore the night sky.
Who will be there
Take a Kid Outdoors, with everything you need for s'mores.
Dawson Davenport, an artist, poet, educator, public speaker and author as well as owner of the Indigenous Peoples Art Gallery and Cafe in Iowa City, founder of the Indigenous Art Alliance and a member of the Meskwaki Nation, sharing Indigenous history, stories and culture.
Amateur astronomers, with telescopes to get up-close views of faraway objects.
Raptology and its avian ambassadors for a raptor meet and greet from 6 to 6:45 p.m.
What to bring
How to get there
Penn Meadows Park, 355 E Penn St.,  main pavilion is located in the middle of the park and is accessible via walkways
Skip the car and walk or bike
Be aware of the road closure at Front and Dubuque streets and follow the detour from the south
Parking is available along residential side streets or in the lots at the park
A restroom will be available onsite at the pavilion
You also might be wondering
Dogs are welcome as long as they are on a leash and you clean up after them.
The use of tobacco, nicotine, vape and other electronic smoking devices are prohibited in North Liberty parks, trails and public recreation areas.
Since this event is outside, there are no additional COVID mitigations.
Who to thank
This event is part of the City Slate. The yearlong schedule of events is made possible by Adam Schechinger State Farm, Centro, Inc, The Eastern Iowa Airport – CID, GEICO Philanthropic Foundation, Hills Bank, MidWestOne Bank, Shive-Hattery, South Slope Cooperative, University of Iowa Hospitals & Clinics and Veridian Credit Union.
Stay in the loop
Any cancellations or delays will be posted in the Facebook event.
Share your photos with us on Facebook, Instagram or Twitter.
Stay connected with the City by subscribing to the North Liberty Bulletin or signing up for news alerts.
Accessibility
We're committed to providing access, equal opportunity and reasonable accommodation at our events for individuals with disabilities. For accommodations, please reach out to [email protected] or call (319) 626-5755.
More City Slate Fun
This event is part of the City Slate, a compilation of North Liberty's largest and free city-produced events, with more than 40 events planned in 2022. Explore the schedule at northlibertyiowa.org/cityslate.