Nominate Neighbors for Good Works Big and Small
Posted on: September 9, 2022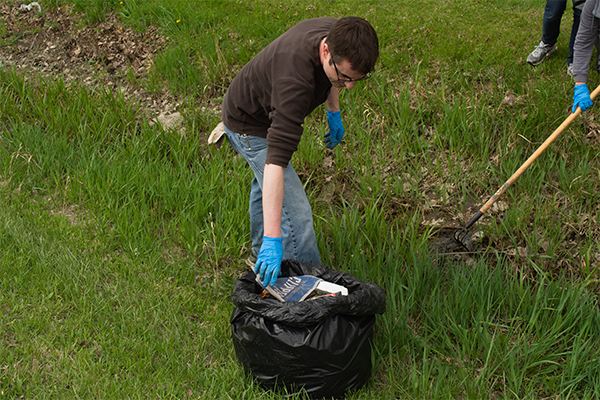 It's time to give a shout out to our community members who made contributions to the community over the past year without seeking recognition for their efforts.
Do you have a neighbor who watched your kids on short notice or a kid who donated lemonade stand money? What about the person who went out of their way to pick up groceries, shovel an extra driveway, volunteered to help with others' with yard work or gave their garden's plenty to neighbors? If a resident's actions — big or small — made left you feeling cared for, we want to help you give them a big high five.
Good Neighbor Honor Roll
Nominations for North Liberty's Good Neighbor Honor Roll will be accepted through Sept. 25, 2022, at northlibertyiowa.org/honorroll.
All nominees who meet the criteria below will be included on the 2021 Good Neighbor Honor Roll.
Must reside in North Liberty city limits.
Has demonstrated a contribution to the community beyond the scope of resident responsibilities.
Their acts of kindness may have been performed within North Liberty or the wider community.
Can be an individual, team, or household.
Can be of any age.
The 2022 honor roll will be released publicly on northlibertyiowa.org — to the surprise of those on the roster if the nominator chooses to keep the recognition a secret — on National Good Neighbor Day, Sept. 28.
Community Hall of Fame Award
The Mayor will review the honor roll and select one nominee to be inducted into the Community Hall of Fame. Like the honor roll, the 2022 Community Hall of Fame Award recipient will also be announced on National Good Neighbor Day, Sept. 28.
The Community Hall of Fame Award was developed in 2013 for the purpose of recognizing individuals who have provided extraordinary public service and dedication to the city and its citizens. In addition to meeting the criteria for the honor roll, the Mayor will consider the following when selecting this year's inductee:
Selection will be based on service rendered to the community. This includes services based on material contributions as well as personal public service contributions.
Special consideration will be given to those persons who have demonstrated a high level of volunteer leadership.
Services provided by participation in volunteer organizations and local groups are also important.
Longevity in public service is important but not totally compelling in determining the receipt of this award.
Community impact is the final criteria in determining the worthiness of a person receiving this award.
A person must have demonstrated a high degree of personal commitment and personal sacrifice to the community.
Nominate Someone
A copy of the nomination will be emailed to the nominator, but not the nominee.
"*" indicates required fields