Harvest a Pumpkin in our Aquatic Pumpkin Patch on Oct. 23
Posted on: September 15, 2022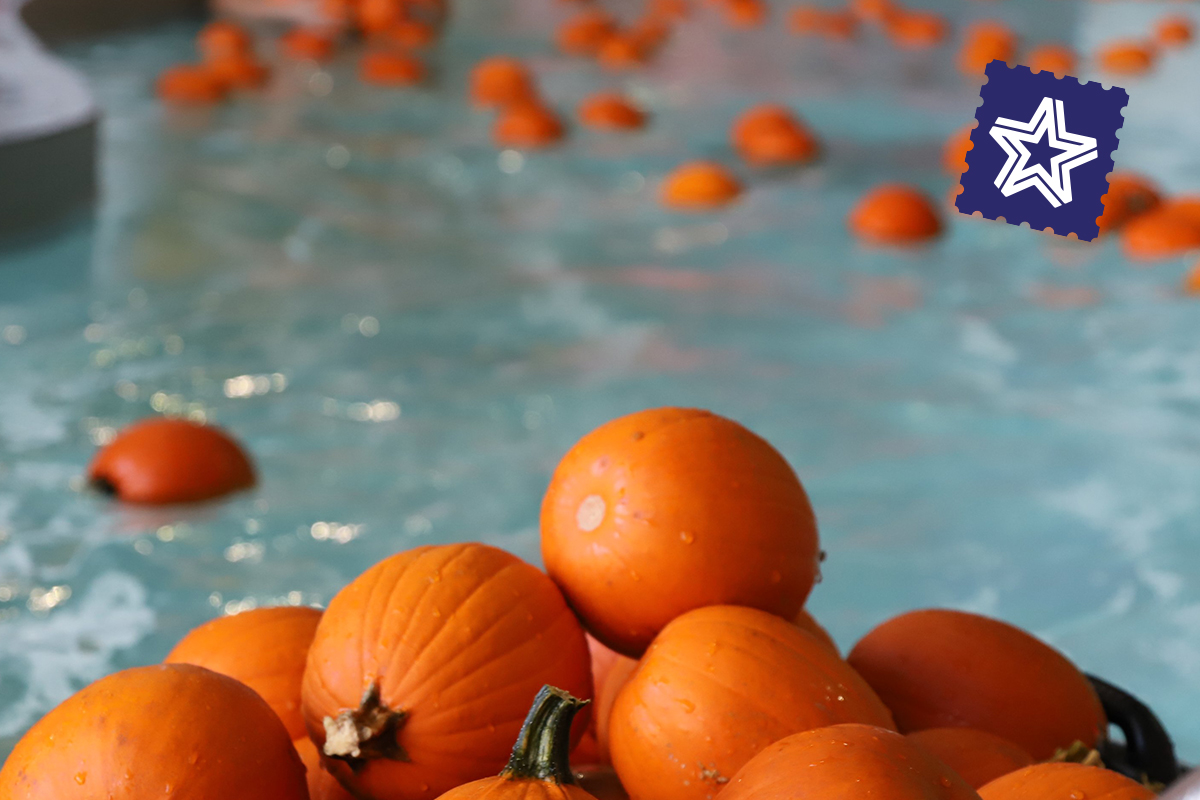 Our indoor pool will be full of pumpkins for participants to grab and decorate, plus some time for open swim in this free, seasonal swim event.
The five Ws
Who: Kids ages 1 to 10 and their caregivers
What: A Halloween-themed pool party
Where: Pacha Aquatics Center, North Liberty Community Center, 520 W. Cherry St.
When: Sunday, Oct. 23, 9:45 to 10:45 a.m. (1 to 5-year-olds) or 11 a.m. to 12 p.m. (6 to 10-year-olds)
Why: For seasonal aquatic fun
What to expect
At the Floating Pumpkin Patch, participants are invited to jump in and swim to their favorite pumpkin to take home. In addition to some free pool time, we'll have raffles, a pumpkin decorating station and goodie bags to take home. The event will be split into two age groups, ages 1 to 5 and ages 6 to 10; parents are required to be in the water with all children under 5 and any non-swimmer. This event is free, but registration, opening Oct. 16, is required: 1 to 5-year-olds and 6 to 10-year-olds.
What to bring
A swimming suit and towel
Leave your snorkel masks and floaties at home, please
How to get there
Park at the Community Center, 520 W. Cherry St., and enter through the main entrance.
You also might be wondering
Caregivers must swim with kids under 5 and any non-swimmer.
Our pool only allows US Coast Guard approved flotation devices.
Who to thank
This event is part of the City Slate. The yearlong schedule of events is made possible by Adam Schechinger State Farm, Centro, Inc, The Eastern Iowa Airport – CID, GEICO Philanthropic Foundation, Hills Bank, MidWestOne Bank, Shive-Hattery, South Slope Cooperative, University of Iowa Hospitals & Clinics and Veridian Credit Union.
Stay in the loop
Any cancellations or delays will be posted in the Facebook event.
Share your photos with us on Facebook, Instagram or Twitter.
Stay connected with the City by subscribing to the North Liberty Bulletin or signing up for news alerts.
Accessibility
We're committed to providing access, equal opportunity and reasonable accommodation at our events for individuals with disabilities.
For accommodations, please reach out to [email protected] or call (319) 626-5755.
More City Slate Fun
This event is part of the City Slate, a compilation of North Liberty's largest and free city-produced events, with more than 40 events planned in 2022. Explore the schedule at northlibertyiowa.org/cityslate.