Join a Haunted Happening on Oct. 27 and 28
Posted on: September 16, 2022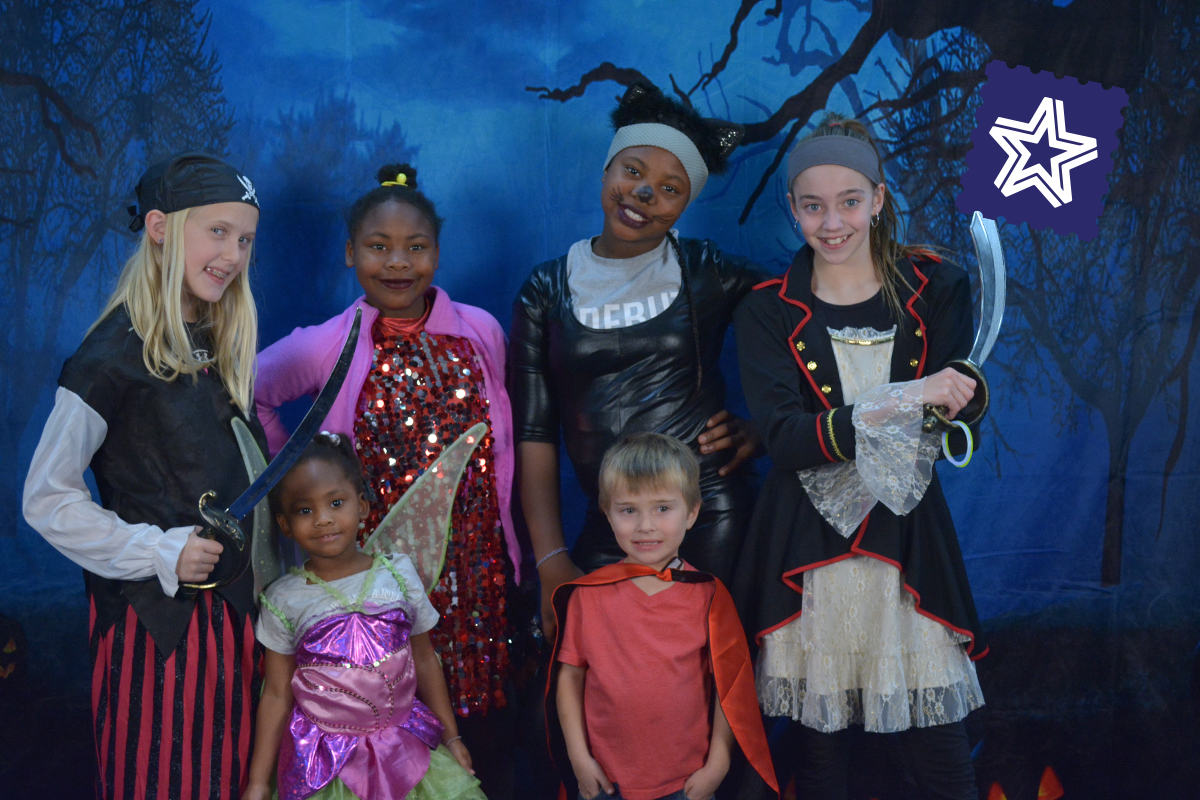 Some free, community Halloween fun, this year's Haunted Happenings will be three sessions, and include some outdoor trick-or-treating, too. Costumes, as always, are encouraged.
The five Ws
Who: All are welcome, but this event is intended for preschool and grade school children. Children must be accompanied by an adult.
What: Trick-or-treat the trail, make your way through spooky scenes and a maze, take your picture in front of a haunted backdrop and receive a bag of treats!
Where: Start at the North Liberty Recreation Trail north of Cherry Street
When: 6:30 to 8:30 p.m. Oct. 27, 10:30 a.m. to 12 p.m. and 6:30 to 8:30 p.m. Oct. 28
Why: Celebrate Halloween as a community
What to expect
Kids will start with some trick-or-treating with local businesses, local organizations and city departments, down the North Liberty Recreation Trail before heading into the Gerdin Conference Center for a spooky maze and a not-so-haunted house. Costumes are encouraged, treats will be plentiful and photo ops abound.
Who will be there
City departments, area businesses and local non-profits, including the fun-loving North Liberty Optimists, all in their spooky best!
What to bring
Your costume! Although not required, attendees are encouraged to dress up.
A camera. Staff will be available to take your group's picture in front of a Halloween backdrop with your device.
A bag for trick-or-treating.
How to get there
Park at the Community Center, 520 W. Cherry St, and head to the south end of the recreation trail off Cherry St.
Who to thank
This event is part of the City Slate. The yearlong schedule of events is made possible by Adam Schechinger State Farm, Centro, Inc, The Eastern Iowa Airport – CID, GEICO Philanthropic Foundation, Hills Bank, MidWestOne Bank, Shive-Hattery, South Slope Cooperative, University of Iowa Hospitals & Clinics and Veridian Credit Union.
Stay in the loop
Any cancellations or delays will be posted in the Facebook event.
Share your photos with us on Facebook, Instagram or Twitter.
Stay connected with the City by subscribing to the North Liberty Bulletin or signing up for news alerts.
Accessibility
We're committed to providing access, equal opportunity and reasonable accommodation at our events for individuals with disabilities.
For accommodations, please reach out to [email protected] or call (319) 626-5755.
More City Slate Fun
This event is part of the City Slate, a compilation of North Liberty's largest and free city-produced events, with more than 40 events planned in 2022. Explore the schedule at northlibertyiowa.org/cityslate.