Roberts, Grugin and Honor Roll Awards Recognized for Giving Back
Posted on: September 28, 2022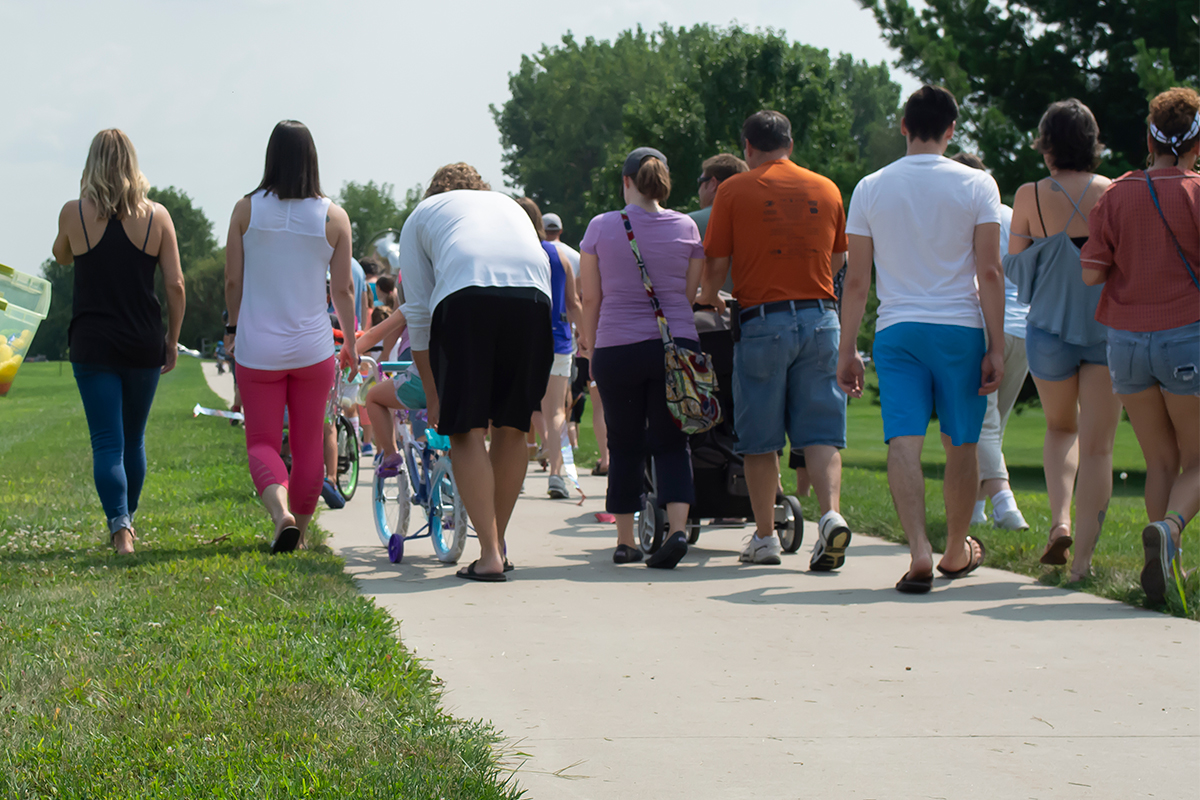 These good neighbors and community contributors are being recognized on Good Neighbor Day with induction into North Liberty's Community Hall of Fame and its Good Neighbor Honor Roll.
"Community is about helping each other, and good neighbors do things for others," said Mayor Chris Hoffman. "On behalf of the community, I thank these folks who go out of their way, in ways big and small, to help others, and make this community stronger."
Rita Roberts
Rita has provided service to North Liberty, quietly, for decades. She was an early business leader as an owner of the North Liberty Flower Shop. As an active member of the North Liberty Optimists, she has advocated for youth activities, and  supported those activities with volunteer service. A longtime North Libertarian, Rita and her family have supported all phases of the Community Center.
Richard Grugin
Richard is a former principal who, in retirement, has continued to work to improve his community: serving with Inside Out to help people successfully return from incarceration, serving to supporting the North Liberty Community Pantry, advocating for equity in our community, serving on the Parks & Recreation Board, and serving on the North Liberty Community Endowment Fund board.
Good Neighbor Honor Roll
Ellen Alexander for welcoming residents to community events and helping those experiencing food insecurity.
Eva Anderson for embracing her role as a Neighborhood Ambassador.
Judy Bonnet for her extended service to the North Liberty Community Pantry.
Candi Evans for helping her Golfview neighbors tell their story across the state and nation.
Travis Hiatt for engaging neighbors and advocating for the Neighborhood Ambassador program.
Kari & Brian Miller for maintaining a path local students often use on their way to school.
Cade Rahde for sharing interesting history and stories that might otherwise be lost.
Randy Redig for widening a path local students often use on their way to school.
Mike & Deb Ryan for helping neighbors with yard work and snow removal, checking in and sharing the bounty of their garden.
Since 2013, North Liberty has considered members of our community who have provided extraordinary public service and dedication to the city and its citizens for induction into the Community Hall of Fame, as selected by the mayor. Past inductees are Ashley Bermel, Graham Beckman Gordon Doak, Russ Gerdin, Dave Hubler, Mary K. Mitchell, Tom Salm, Graham Thompson and Natlie Wilkerson.
Nominations being accepted for 2023
Do you want to give a shout out to a community member who has gone above and beyond? Nominations for the Good Neighbor Honor Roll will be accepted year-round and published annually on Good Neighbor Day, Sept. 28.