Free Weekend at Red Fern Dog Park Announced
Posted on: October 10, 2022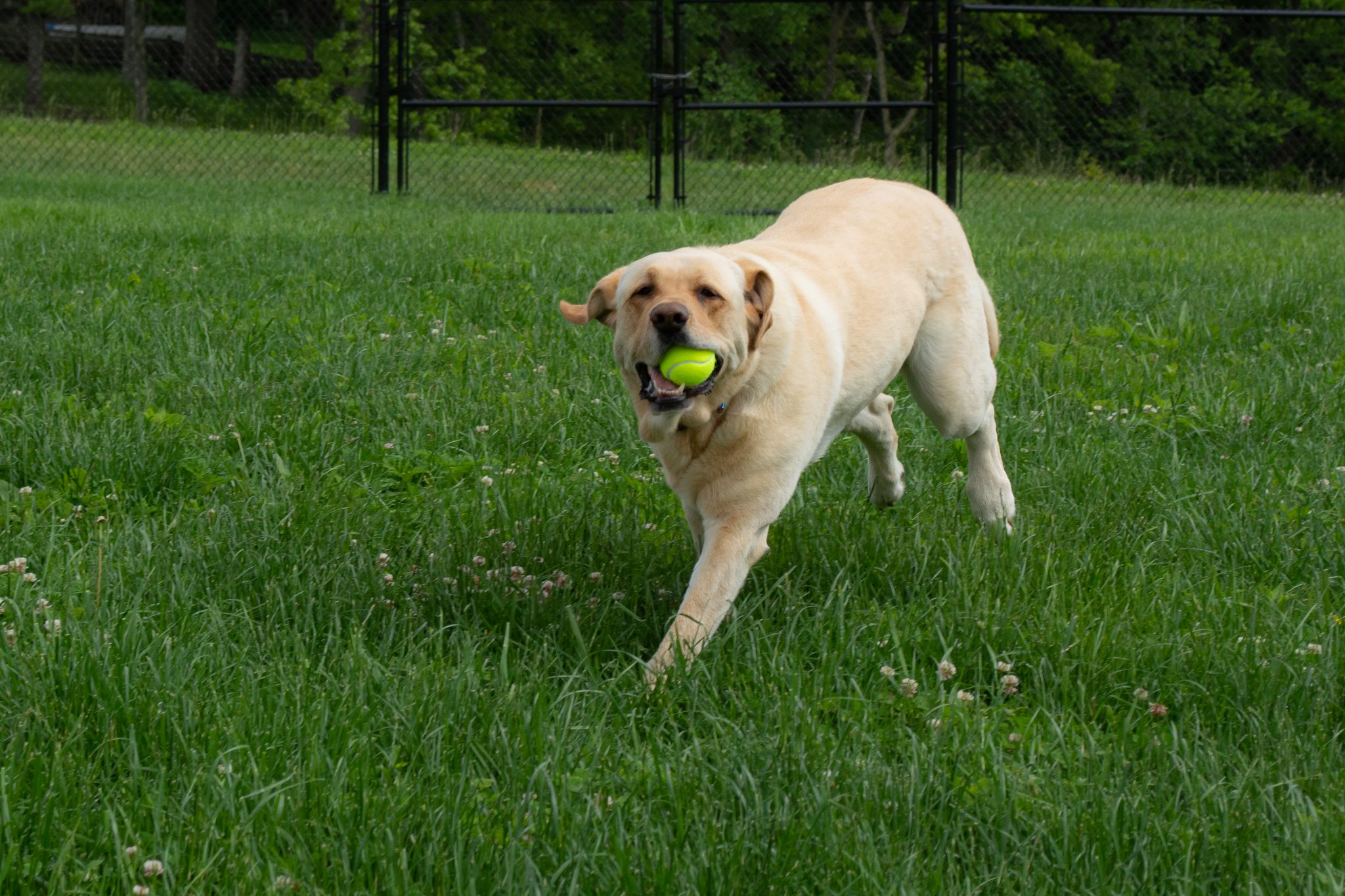 North Liberty's 5-acre off-leash dog park, Red Fern Dog Park, 980 North Liberty Road, will be open to all licensed dogs on Oct. 21, 22 and 23, even if they don't have a dog park pass. The free weekend allows dogs and their caregivers to try to park before they buy a pass, which are good from Jan. 1 to Dec. 31 each year (passes purchased will not be prorated in 2022).
The park is open from dawn to dusk. Parking in the Red Fern lots is limited to help control the number of families and dogs using the park at once. If there are no spaces available, please try at another time; parking on the grass is not allowed.
While passes are required, all other rules apply. Dogs must be at least 16 weeks old; be vaccinated for rabies, not be in heat, not be feeling sick or have a communicable disease, not be deemed "vicious," "dangerous," or "aggressive";  stay visible to your human at all times and be ready to listen to a command, leave if you are involved in a reportable incident. Humans must be at least 16 years old or be accompanied by a responsible adult; not be feeling sick; not be handling and/or responsible for more than two dogs; carry a leash for each dog; dutifully use a leash on your dog(s) before entering and after leaving a yard; clean up after the dog(s) in your care; not conduct lessons or other for-profit activities on park property; stop displays of dominance, charging, excessive barking, hole-digging and bullying; and be responsible for your dog's actions and behavior at all times.