Next Phase of Dubuque Street Construction Starts Oct. 14
Posted on: October 13, 2022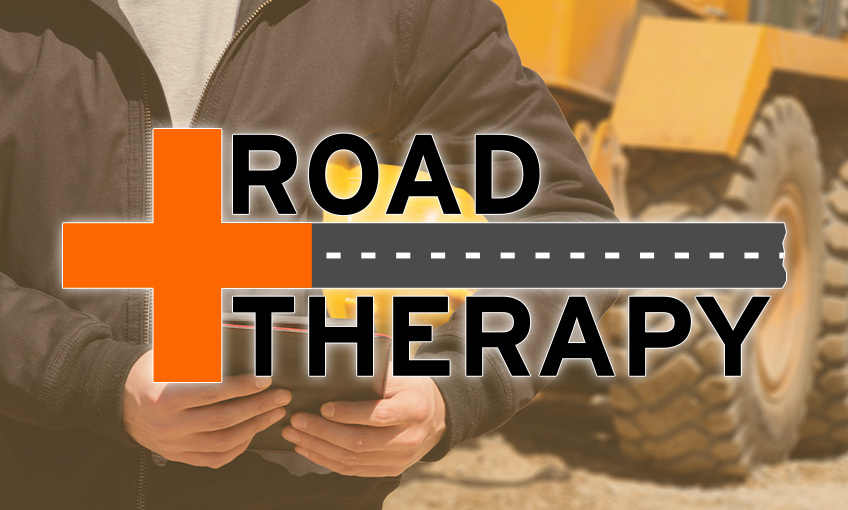 Midday Friday, Oct. 14, general contractor All American Concrete will move its work at Front, Dubuque and Cherry streets to the next, and final, phase. During this phase, Cherry Street will be closed between Dubuque and Front streets, and Dubuque Street will be closed south of the new roadway into Penn Meadows. Work is expected to continue through November, though the contractor has incentives to complete work earlier.
Penn Meadows Park and its parking lots will be accessible from Dubuque Street to the north. Penn Elementary School's drive will be accessible from the south, and traffic will exit to the north on to the new roadway.
All businesses, including Sugar Bottom Bikes and Heyn's Ice Cream, remain open and accessible.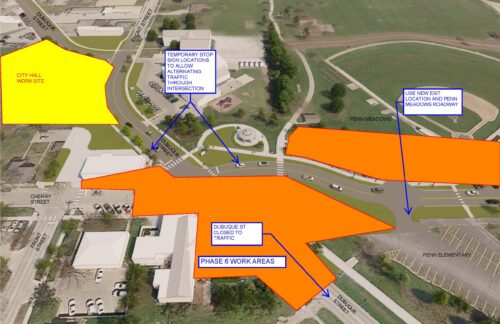 Traffic will be detoured using Zeller, Front and Cherry streets.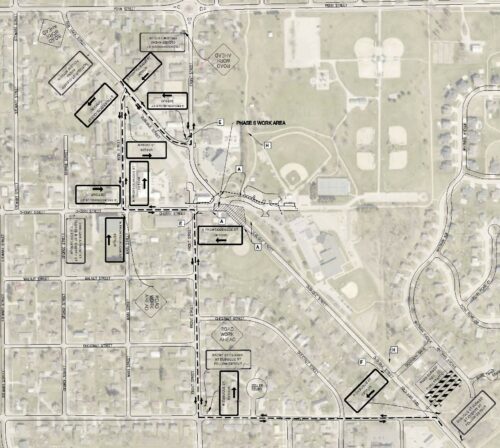 North Liberty's new City Hall construction, which sits at 360 Main Street and south of Reds Alehouse, will not impact traffic.
Drivers are asked to use caution around the work site, allow extra travel time, and find alternative routes when possible. Details and updates on this and other North Liberty construction projects are available at northlibertyiowa.org/projects. Subscribe to updates and other emails at northlibertyiowa.org/subscribe.