North Liberty to Break Ground on New City Hall
Posted on: October 14, 2022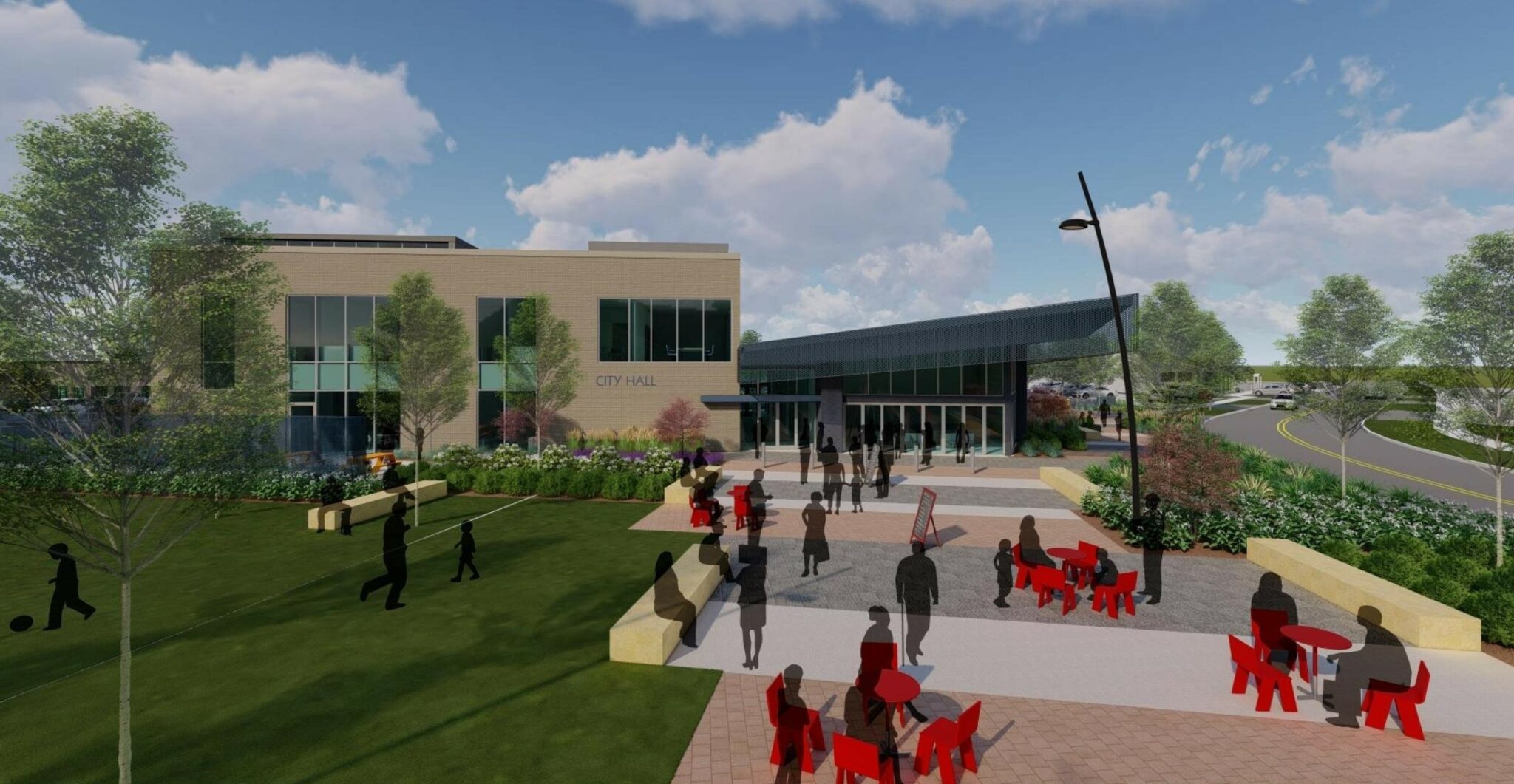 The City of North Liberty will host a public, ceremonial groundbreaking for its future City Hall at 10 a.m. on Wednesday, Oct. 19, 2022, at 360 N. Main Street.
The new building is intended to be the final of a series of locations over the years. North Liberty's City Hall has been in what is now just the Fire Department, what was the Police Department and the current leased space along Ranshaw Way.
A decade ago, the city began acquiring land in the original part of town with the intent of building the city's civic campus. With the opening of the new police station in 2020 and the nearby fire station, the civic campus is ready to break ground on the next phase.
The new facility, which sits between Reds Alehouse and the Police Department amid Dubuque, Cherry and Main streets, will house the city's administrative offices, city council chambers, flexible community space and a public plaza. Completion is expected in spring 2024.