Learn More About Local Law Enforcement in the 2023 Community Police Academy
Posted on: November 4, 2022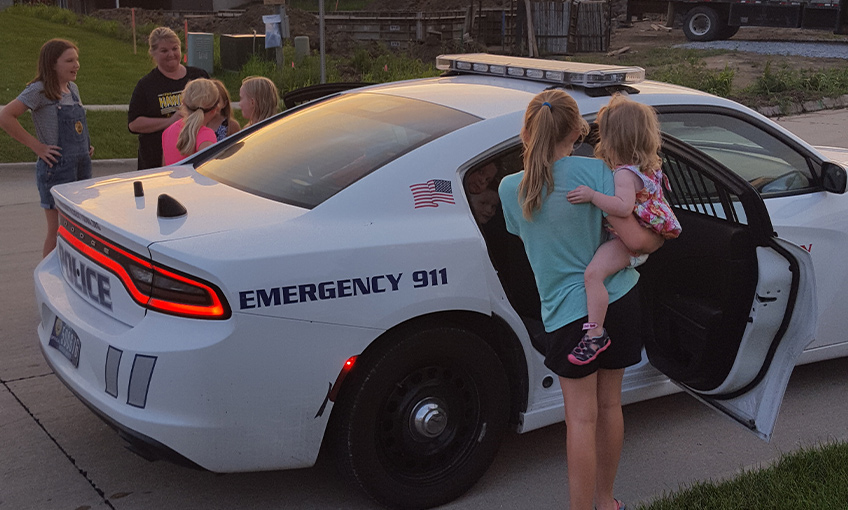 The Johnson County Community Police Academy works to promote a stronger relationship between law enforcement and the community it serves through education and hands-on learning. Law enforcement officers and guest instructors meet with participants once a week for 10 weeks for classroom and hands-on instruction.
Each student will have the opportunity to ride along with a patrol officer as they perform their duties. The 10 weeks conclude with a graduation ceremony.
The forum of the Community Police Academy is not designed to stage a debate about police department policies, but rather to inform and answer questions that community members might have.
Applications are now being accepted for the Citizens Police Academy's 2023 class. Applications must be received by 5 p.m. on Jan. 9, 2023, to be considered. A $10 participation fee is required to cover the costs of material and shirts. Please bring payment the first week of class. Make checks payable to the Community Police Academy.
The Citizens Police Academy will meet once a week for 10 weeks, beginning Monday, Jan. 23, 2023, through April 3. A different topic will be covered each week. Classes will be held on Mondays from 6 to 9 p.m. at the Johnson County Joint Emergency Communication Center, 4529 Melrose Avenue, Iowa City.