Countdown to Noon Year's with the Library on Dec. 28
Posted on: December 13, 2022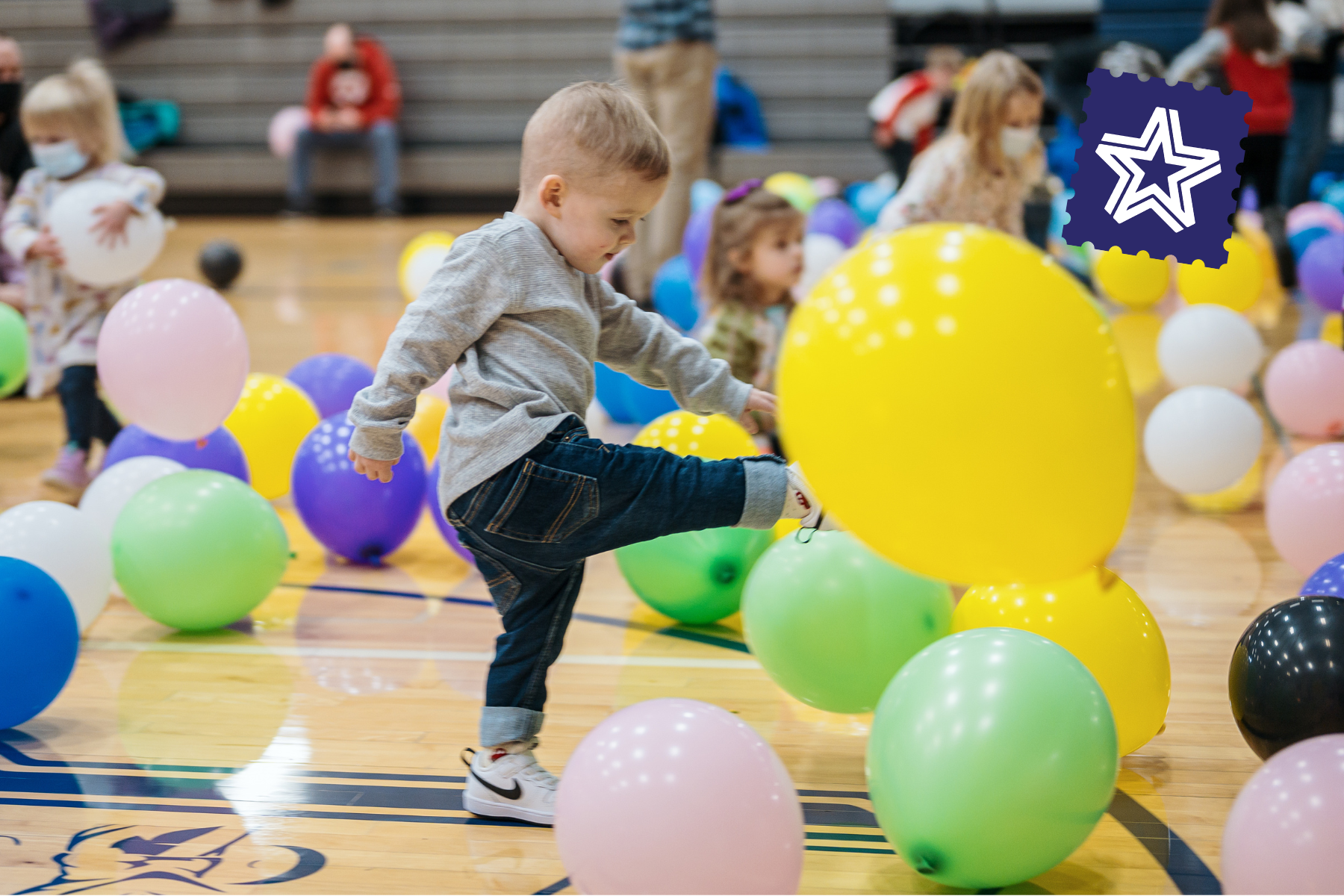 Join us for activities, a dance party and an official count down at noon with our infamous balloon drop to celebrate the new year.
The five Ws
Who: Young kids and their families
What: Drop in for activities, a dance party, and balloon drop at noon
Where: Jones Gym in the North Liberty Community Center, 520 W. Cherry St.
When: 11 a.m. to 12:30 p.m. on Dec. 28, 2022
Why: To celebrate the start of 2023
What to expect
Crafts, snacks, dance party, photo op, meet Dash from the Iowa Heartlanders, and a countdown to 12 p.m. with a balloon drop.
Who will be there
Dash from Iowa Heartlanders
Chase and Rubble from the Paw Patrol
A bunch of cheerful kids ready to count down to New Noon Year's!
How to get there
Walk, bike or drive to the Community Center, 520 W. Cherry St. Parking is available onsite.
Who to thank
This event is part of the City Slate. The yearlong schedule of events is made possible by Adam Schechinger State Farm, Centro, Inc, The Eastern Iowa Airport – CID, GEICO Philanthropic Foundation, Hills Bank, MidWestOne Bank, Shive-Hattery, South Slope Cooperative, University of Iowa Hospitals & Clinics and Veridian Credit Union.
Stay in the loop
Any cancellations or delays will be posted in the Facebook event.
Share your photos with us on Facebook, Instagram or Twitter.
Stay connected with the City by subscribing to the North Liberty Bulletin or signing up for news alerts.
Accessibility
We're committed to providing access, equal opportunity and reasonable accommodation at our events for individuals with disabilities.
For accommodations, please reach out to [email protected] or call (319) 626-5726.
More City Slate Fun
This event is part of the City Slate, a compilation of North Liberty's largest and free city-produced events, with more than 40 events planned in 2022. Explore the schedule at northlibertyiowa.org/cityslate.