Get Ready for Lifeguarding, Summer or Year-round
Posted on: January 13, 2023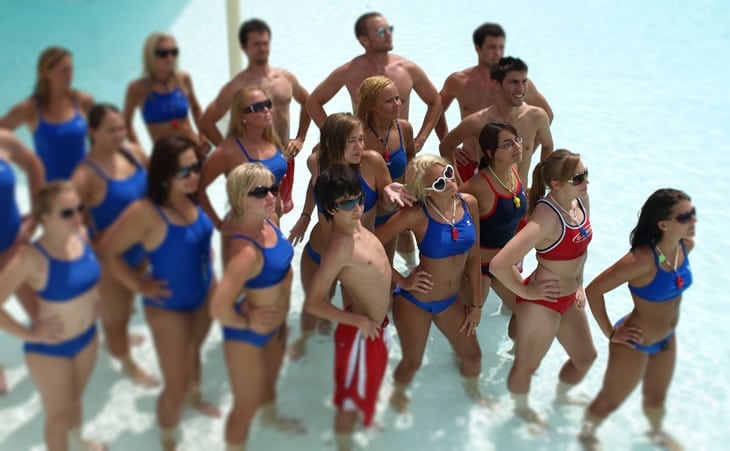 We're always looking for lifeguards, including for summer pool season. Our aquatics team offers a few classes to help certify lifeguards so folks are ready.
Lifeguard Class: Swim Clinic
If you're interested in becoming a lifeguard but unsure of completing the pre-requisite swim requirements, this set of four swim clinics will help you gain the confidence and skills to successfully complete the pre-requisite swim requirements for the lifeguard certification class, and help participants pass the lifeguard class. Registration is free. Age requirement is 15 years old by May 21, which is the last weekend of spring lifeguarding classes for summer employment. Clinics are held on Mondays from 8 to 9 p.m., with session 1 held Feb. 13 to March 6 and session 2 held March 20 to April 10.
Register for Session 1 Register for Session 2
Lifeguard Class: Blended Learning
Become an American Red Cross-certified lifeguard, eligible to work at the pool. Participants must be able to swim a 200-yard freestyle and 100-yard breaststroke continuously, tread water for two minutes without the use of arms, as well as a timed brick test to complete the pre-test for the course. Must demonstrate correct rescue skills, first aid/CPR and receive 80 percent proficiency on written exam. The blended learning will require that participants view videos before coming to class. The in-water pre-test will be completed first on the Friday of each class. Classes are held Fridays from 5 to 9 p.m. plus Saturdays and Sundays from 9 a.m. to 6 p.m. with Session 1 held Feb. 3 through 5, session 2 held March 24 through 26, session 3 held April 28 through April 30 and session 4 held May 19 through 21.
Register for Session 1 Register for Session 2