North Liberty Builds its Budget on a Solid Financial Foundation
Posted on: January 25, 2023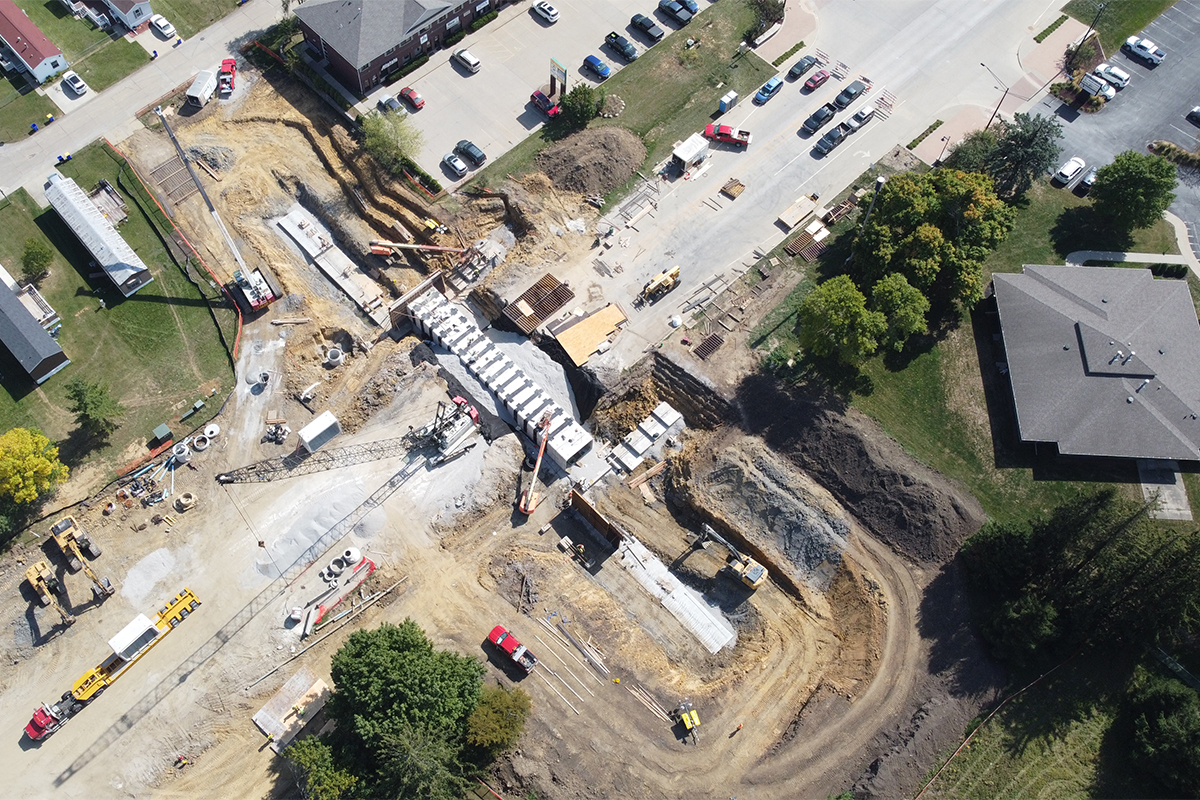 At the start of each year, North Liberty, like other cities across Iowa, prepares a budget for the upcoming fiscal year. While that budget focuses on the community's needs between July 1 and June 30, it's built on a solid foundation of strong financial stewardship in the past and planning for the future.
Much like a household's financial picture, North Liberty's strong financial foundation allows the city to weather unforeseen expenses, borrow for big projects at better interest rates and plan for necessary improvements and important quality-of-life amenities.
Through this increasing financial stability, built over the past 15 years, the City of North Liberty has focused on maintaining a lower property tax rate and building stable operating reserves. The community's growth, fiscal leadership and a strong local economy have each played a role in strengthening the foundation.
Growing Population: As more people discover North Liberty's quality of life and come to call it home, our community attracts additional economic activity, sees more development and diversifies its tax base, and the city see efficiencies and economies of scale as it provides services to its growing population.
Strong Local and Regional Economy: The Iowa City/Cedar Rapids economic area sees robust and diverse activity and growth, including strong education, healthcare, financial and other industries, which offer high-quality jobs and attracts an educated and skilled workforce. And North Liberty's per capita, family and household incomes continue to outpace the state and even the county.
Increasing Property Values: North Liberty's main revenue source, like all other cities in Iowa, is property taxes, where property owners support infrastructure and services by paying a percent of their property's value. North Liberty has been able to keep its property tax rate low and stable in part because additional private development — an increase in value of about 40 percent in the past five years — adds to the city's tax base. That growing tax base provides additional revenue to pay for services like public safety and parks and infrastructure like roads and streets while spreading the costs across more property owners.
Conservative Budgeting and Strong Reserves: It's foreseeable that there will be unforeseeable emergencies: derechos, pandemics, major mechanical failures, building repairs, bad winters. By budgeting conservatively, and maintaining appropriate reserves, city leaders are prepared for emergency expenses when they happen and can reallocate that funding towards other projects if its unneeded.
Building the annual budget is a challenging balancing act each year, but North Liberty's solid financial foundation offers a steady platform for city leaders to work from.