North Liberty Lights Display Illuminates Liberty Centre Pond
Posted on: February 3, 2023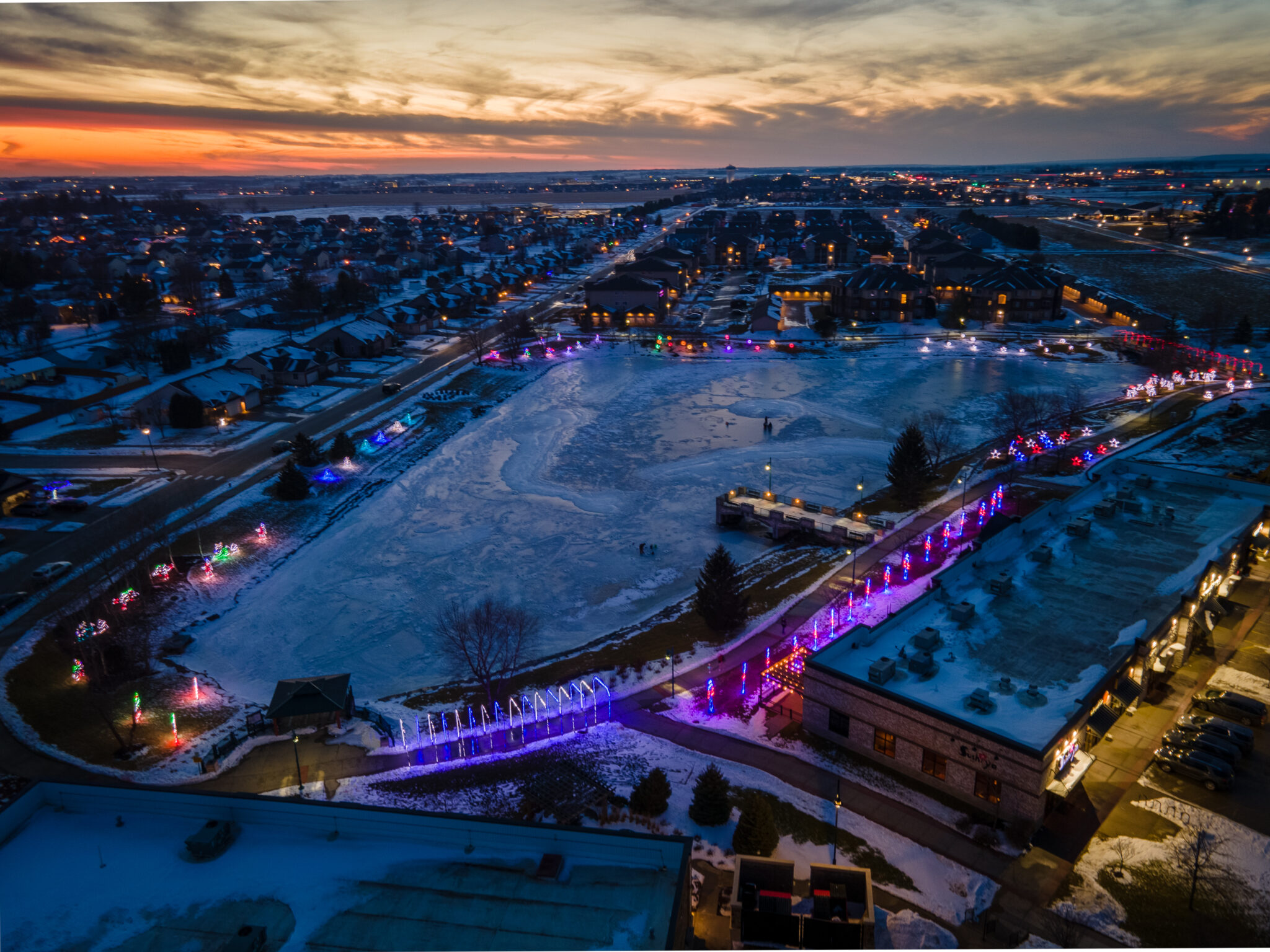 Winter days can be dark, but North Liberty is a bit brighter thanks to North Liberty Lights presented by Tryon Investments.
Located around Liberty Centre Pond, the illuminated winter display is lit nightly the entire month of February. The exhibit invites spectators to walk under tunnels and take pictures with colorful winter scenes of snowflakes, penguins, polar bears, deer and more.
North Liberty Lights turns on each night at sundown for North Liberty residents and visitors to enjoy at their leisure for free. Some of the units are animated but the display is not accompanied by music.
Two free City Slate events are scheduled to allow visitors to experience the array of lights in a unique way:
Ride Around the Lights on Saturday, Feb. 18: Between 6 and 8 p.m., bike carriage rides will depart from the gazebo at the southeast corner of Liberty Centre Pond. Guests will be provided rides on a first come, first served basis. No reservations.
Sip & Stroll on Thursday, Feb. 23 March 2: Taste free samples of wine, beer and kombucha from 10 Iowa manufacturers.
This is the second year of the winter exhibit, made possible by North Liberty's Beat the Bitter festival, Tryon Investments and the City of North Liberty.