Just Place One Foot in Front of the Other
Posted on: February 6, 2023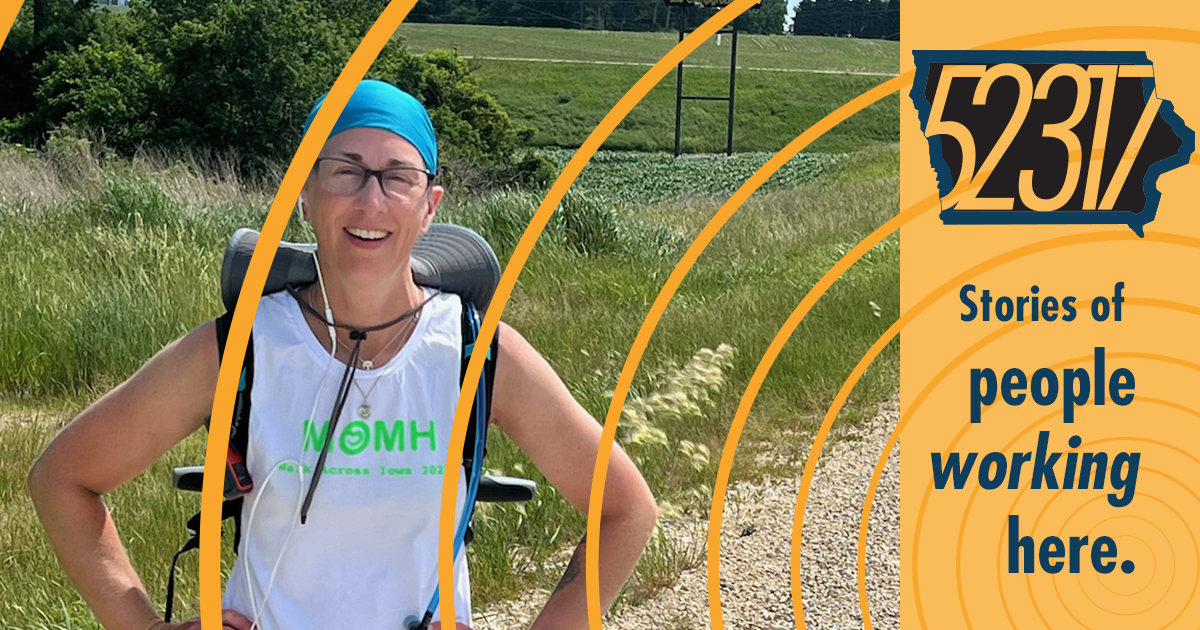 Mental health issues are the often overlooked and frequently misunderstood challenges that can affect any one of us. Whether because of genetics or due to trauma, lasting for a short or long term, mental illness does not discriminate. Karen Smith, who is a Mom on a Mission for Mental Health, knows this firsthand and is looking to share her story and educate others.
North Liberty is the headquarters of local media, regional financial and national transportation companies and home to solar energy and tech startups, and entrepreneurs getting their big ideas off the ground.
Get to know your new business community.
Download this episode, or subscribe in iTunes, Google Play, Stitcher or wherever you get podcasts. 52317 is proudly produced in North Liberty, in the heart of ICR Iowa.