Planning Gardens that Improve Your Stormwater Quality
Posted on: February 23, 2023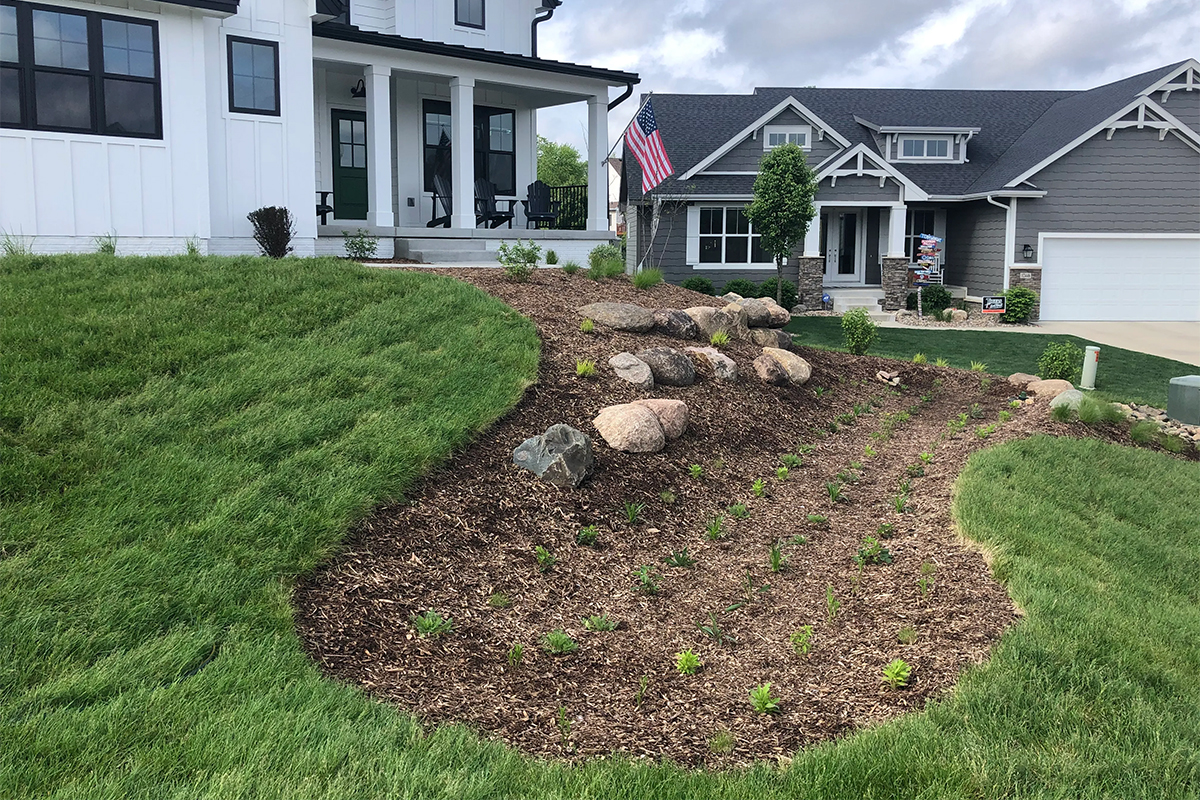 Spring begins soon, though it might not feel like it. Still, it's a great time to start planning for spring and summer landscaping projects. Our team is involved with a few events in the coming months to help you get ready, and registration is open now.
Learn more about how you can do your own landscaping for some local professionals at our DIY Landscaping with Forever Green event, scheduled for March 23, from 6 to 8 p.m. in the Community Center. The pros at Forever Green will bring some tips and tricks and leave time to answer your burning questions. Free registration is required.
The Native Plant Symposium, in partnership with the City of Iowa City and others, is scheduled for April 29, from 9 a.m. to 3 p.m. at the Robert A. Lee Recreation Center, 220 S. Gilbert St. in Iowa City. Participants will learn about native plants, enjoy a keynote address from Carol Davit, executive director of the Missouri Prairie Foundation, and breakout sessions. Registration is $25 and includes a catered lunch.
But besides just looking good, many of these landscaping and gardening projects help improve local stormwater management — in turn reducing local flooding, potential property damage and water pollution —  by slowing rainfall and snowmelt on its journey to local streams, creeks, ponds, lakes and rivers.
The City of North Liberty is required by the Iowa Department of Natural Resources and the Environmental Protection Agency to manage stormwater. In addition to employing technics like pervious pavement, native plantings and bioswales (did you know Centennial Park is home to the largest one in Iowa?), we encourage property owners to include best practice techniques in their own projects. We even offer cost sharing for soil quality restoration or other projects you might be thinking about.