*Tweet* Walk
Posted on: February 27, 2023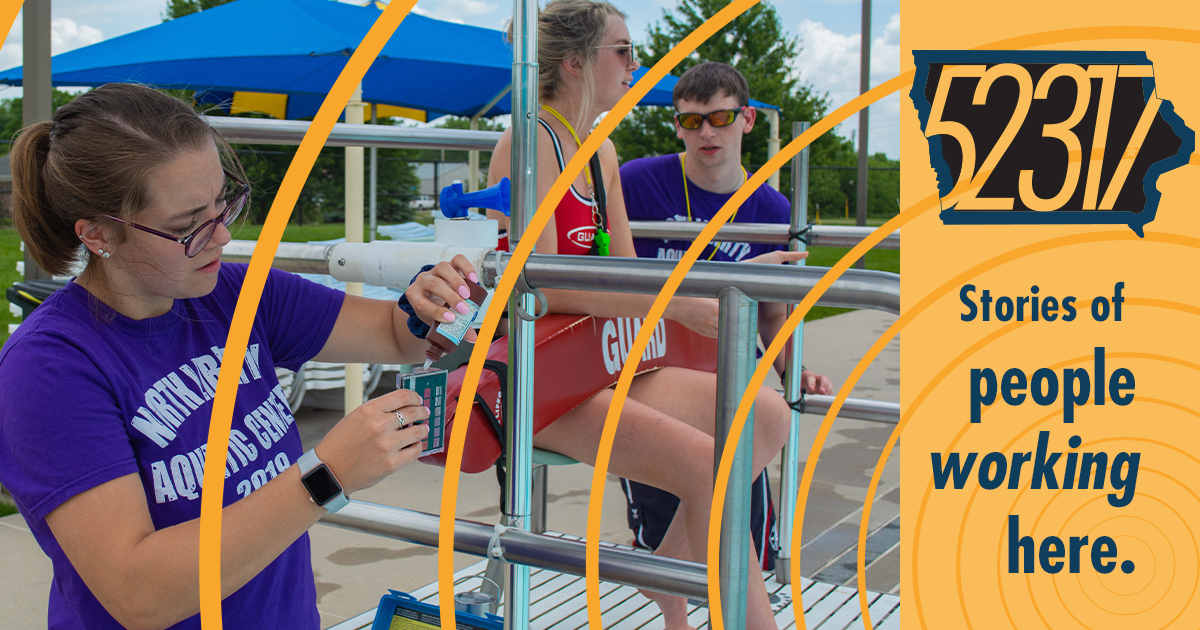 Here's one from the archives, and well timed as North Liberty's aquatic center is presently looking for lifeguards as well as summer swim lesson coordinators.
Katie McGrane moved to North Liberty when she was in the fifth grade and spent her time immersed at the North Liberty's pools. When she turned 15, she earned her lifeguard certification and got her first job working at the pool. Now, she's a pool manager helping pool goers stay happy and safe.
North Liberty is the headquarters of local media, regional financial and national transportation companies and home to solar energy and tech startups, and entrepreneurs getting their big ideas off the ground.
Get to know your new business community.
Download this episode, or subscribe in iTunes, Google Play, Stitcher or wherever you get podcasts. 52317 is proudly produced in North Liberty, in the heart of ICR Iowa.