Like Father, Like Son
Posted on: March 20, 2023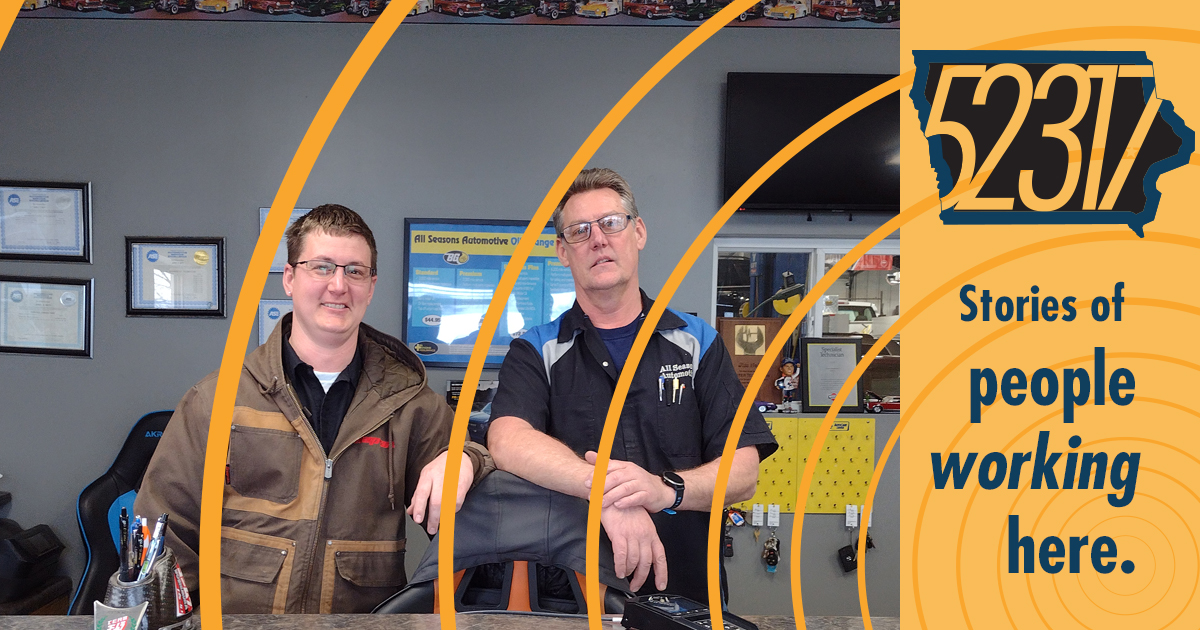 When it comes time to pass the torch the hope is that the person receiving it will be as dedicated as the one passing it along. At All Seasons Automotive, owner Jim Neff has found this opportunity with his son and longtime employee, Justin Neff. Mechanics born out of a passion for the trade, when it comes to cars, motorcycles and racing, their interests and pursuits are often aligned.
North Liberty is the headquarters of local media, regional financial and national transportation companies and home to solar energy and tech startups, and entrepreneurs getting their big ideas off the ground.
Get to know your new business community.
Download this episode, or subscribe in iTunes, Google Play, Stitcher or wherever you get podcasts. 52317 is proudly produced in North Liberty, in the heart of ICR Iowa.